Meet Cliff, who was born with a cleft palate and needs help for surgery to correct his birth defect. Most dogs born with a cleft palate die or are euthanized as puppies, but against the odds, Cliff has survived to adulthood. That's not the only tough odds Cliff has faced; he was found abandoned, tied up to a tree and starving.
Lifeline Animal Project took Cliff into their shelter and paid for his care, eventually bringing him into an after-school program for high school students, and now he lives with a foster family. The fosters say he is a great, loving dog. Lifeline is asking for donations to pay for surgery to correct his cleft palate; without surgery his prognosis for long-term survival is grim.
To give for Cliff's surgery, visit Lifeline Animal Project and donate online, designating the gift for Cliff in the comments. While you're on their website, check out some of their other dogs and cats. You may also mail a donation to A New Life For Cliff, LifeLine Animal Project, PO Box 15466, Atlanta, GA 30333.
Georgia Politics, Campaigns & Elections
After we released a poll showing Governor Romney increasing his lead among Georgia voters, Steve Perkins, a member of the Democratic State Committee, the State Executive Commite,  and a Delegate to the Democratic National Convention, posted on Facebook in response to a question about the poll:


Six lines of text that contain five misspelled words. That, ladies and gentlemen, is the leadership of the Georgia Democratic Party.
Speaking of polling, yesterday, Pew Research released new data showing a dead heat between Mitt Romney and President Obama among all voters, and a three-point Romney lead among likely voters.
Rasmussen moved the Ohio Senate race between Republican Josh Mandel and Democratic incumbent Sherrod Brown into a dead heat as well.
Voter Registration and Elections
The General Election date is November 6th, 2012. The deadline for voter registration for the General Election is TODAY, October 9, 2012. Today would be a good day to email five friends with the following information, so they can make sure they're registered.
To check your voter registration or view a sample ballot, please visit the Georgia Secretary of State's office and use their MVP voter registration tool.
For questions about election dates, always check with the Georgia Secretary of State's website or your local County Elections Office.
Advanced voting in person starts October 15, 2012; here's where and when to vote early in person in your county. More than 10,000 voters are marked as having already voted in the November 6th General Election, according to data from the Georgia Secretary of State's Office.
As of yesterday, more than 126,000 Georgia voters had requested mail-in absentee ballot.

Floyd County added net voters to its rolls, reporting that in October 130 newly registered voters were added while 16 were removed for various reasons. Overall, voter numbers are down in Extreme Northwest Georgia.
As of Oct. 1, there were 224,197 registered in Floyd, Bartow, Chattooga, Polk, Gordon, Walker, Catoosa and Dade counties, according to the latest Georgia secretary of state report.

The Sept. 1 report showed 226,560 on the rolls — already a decrease from the 236,769 registered for the last presidential election in 2008.
A Get-Out-The-Vote ad filmed in Macon is now available for viewing online.
The ad appears to have an anti-Obama slant, and underneath the video on the website is the statement "America is hurting. We're going into our 44th month with an unemployment rate above 8%. After being promised change, we haven't seen it. This Election Day, your vote is the choice between a broken economy and a brighter future. Help make the difference–VOTE!"
State and Local Issues
Online shoppers will find a new item in their shopping cart: Georgia state sales taxes will now be collected in more online transactions.
With changes in the tax law that began to take effect last week, the state intends to begin treating some online retailers the same way it treats those with stores here: by collecting sales tax.

That means Georgians who avoid paying sales tax by buying online may now find that harder to do.

The amount of money people spend online is growing steadily and shows no signs of abating. In Georgia alone, a 2009 University of Tennessee estimate projected the state would lose as much as $455.5 million in uncollected sales tax from online purchases in 2012.

Collecting the tax from some web sellers that were not previously required to charge sales tax will add an estimated $18 million a year to the state's coffers.

With the change, the state will collect just a portion of the missing dollars, but in Georgia and around the country, revenue shortfalls caused by the recession have added urgency to the push for more sales tax collections.

It's also an issue of fairness for stores in local strip centers and shopping malls, which pay property taxes and contribute to the fabric of a community. A desire to put them on equal footing with online competitors has galvanized support to extend sales tax collections in many states. There is an expectation, too, that action by the states may lead the federal government to change laws regarding sales tax collections. Online-sales-tax bills are wending their way through the House and the Senate.

"It means a great deal to small business," said Rick McAllister, president and CEO of the Georgia Retail Association. "It's tough to start out the day at a mom-and-pop retail store when you're at an 8 percent disadvantage before you open the door."

Stores are only required to charge sales tax for online purchases in a state if they have a physical presence in that state: a Macy's store at Lenox Square, for example, or a call center in Alpharetta.

Georgia has expanded its definition of a "physical presence" to get more online stores to collect sales tax from their customers.

Beginning last week, that included companies that use warehouses or offices in the state, whether they own them or not. At the end of the year, it will also include companies that have click-through ads on Georgia-based websites, known as affiliate relationships.
MARTA spent $144,000 on a psychological firm to assess the agency's work environment.
Contracts showed $24,000 was to be paid to Dockery's company in October 2010 for an initial assessment of MARTA leadership. The board agreed to pay the company and its minority partner, Optimism Matters, another $120,000.

"Interview feedback gathered from the Executive Management Team (EMT) and the board during September and November revealed numerous opportunities for performance improvement for Dr. Beverly Scott and the other members of the executive team," the consulting group said in a November 2010 proposal to Tyler.

Jill Perry-Smith, an expert on organizational behavior at the Emory University, said businesses commonly hire outside consultants to try and determine what might be creating management problems, but such probes are generally are topical and not focused on the top executive.

"That is unusual," she said. "It might suggest there is a problem with the leadership that needs to be addressed or it might suggest something else. It might send an unintended message that those commissioning it did not intend to send."

MARTA has long battled criticism of its management and spending, with state lawmakers especially critical. State Rep. Mike Jacobs, R-Atlanta, called the absence of a written evaluation from the Marietta consultant troubling.

"It's a fairly extensive evaluation on an odd subject matter for which there appears to be no tangible result," said Jacobs, who chairs the legislative committee that oversees MARTA. "I am going to ask questions about it. I would inquire into what was spent, how it was used and what the results were. I'm not going to prejudge the propriety of he expenditure but it certainly is questionable on its face."
Maria Saporta accuses Jacobs of a bizarre conspiracy to takeover MARTA.
State Rep. Mike Jacobs (R-DeKalb) has been quick to critique MARTA in just about any way he can.

But now it's time to turn the table on Jacobs. During the search for a new general manager for MARTA, Jacobs acted in a most inappropriate manner by inserting himself into the process.

So why would Jacobs insert himself into MARTA's search process when he had no appropriate role to do so?

The possible answers are disturbing. Did Jacobs and Ferrell have some kind of deal to help the state gain control over MARTA? Would Ferrell have viewed Jacobs as his true boss rather than the MARTA board? In other words, was Jacobs hoping to insert Ferrell as his puppet at MARTA?

Remember, the State of Georgia provides virtually no financial support for MARTA, and as such, it has no right to try to call the shots.
Actually, because MARTA is a creature of the legislature through the MARTA Act, the legislature does have the right and responsibility of oversight. The MARTOC committee, which Jacobs chairs, will meet on Thursday from 9 AM to noon in Room 406 of the Coverdell Legislative Office Building.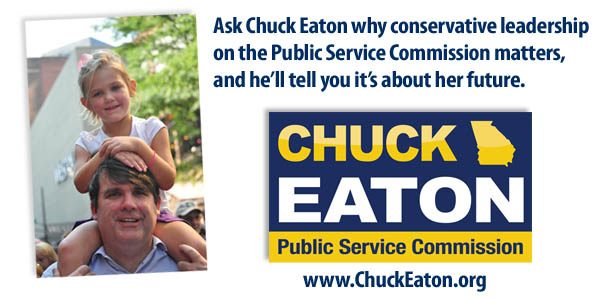 Local officials in Douglasville, which has a goofy system that pays per meeting attended rather than a salary, have agreed to pay back more than $24,000 in payments received for meetings that did not occur or did not meet the city's guidelines for payment.
Of these 284 improper payments, 91 were improper $313 payments to former Mayor Mickey Thompson, for which he has been indicted on theft by taking charges. That leaves 193 payments that went to members of council since 2007, with some members being paid for more than 30 meetings at $125 each – meetings that did not fit within the ordinance.

That means that Thompson was paid $28,483 that the GBI deemed improper. City council members received $24,313 improperly – for a total of $52,796 paid that was outside what is allowable by law.

The illegal payments, were first uncovered by a series of open records requests by the Douglas County Sentinel and then verified by the GBI probe based on the newspaper's findings. The issue resulted from the current pay-by-the-meeting compensation used for elected officials. Council members are paid $125 per meeting and the mayor is paid $313 per meeting. Every other municipality of a similar size in Georgia pays a flat monthly salary to elected officials.

[Current Mayor Harvey] Persons said that in some instances, payments were made based on approvals by the former mayor, even though the council members in some cases didn't request the payment.

"In closing, let me point out the City Council on Oct. 1 unanimously adopted a resolution to change the method of payment for the City's elected officials from a per meeting basis to a fixed monthly salary basis," Persons said. "Currently, we are reviewing how to accomplish this in accordance with State election laws governing a change in the level of an elected official's compensation level other than at the start of the term of office for those elected at the next regular municipal election in November 2013."

"I have said from the day I took office in January that the City of Douglasville needed to change how its elected officials are paid. I remain committed to seeing that this is done, and all members of the current City Council are in total agreement with this statement."

No court date has been set for Thompson. Court records show that he has waived an arraignment and indications are that a plea deal, which would include repayment, is being worked out on the charges.

Rome City Commissioners met with their local legislative delegation to discuss the city's priorities and position for the 2013 Session of the General Assembly.
"A lot of what you do in the legislature affects us; in the services we provide, in the way we get our money," City Manager John Bennett said. "And sometimes there are unintended consequences to what you do."

State Reps. Katie Demp­sey, R-Rome, and Barbara Massey Reece, D-Menlo, attended the session along with two Georgia Municipal Association staffers, then the group toured city facilities on the Toonerville Trolley. State Rep. Christian Coomer, R-Cartersville, is on Georgia National Guard duty and state Sen.-elect Chuck Hufstetler, R-Rome, also was absent because of work obligations.

Rome City Commission members met with local lawmakers Wednesday to discuss priorities for the 2013 Georgia General Assembly session. Their No. 1 wish: Consider the hometown impact of every proposed action.

"A lot of what you do in the legislature affects us; in the services we provide, in the way we get our money," City Manager John Bennett said. "And sometimes there are unintended consequences to what you do."

State Reps. Katie Demp­sey, R-Rome, and Barbara Massey Reece, D-Menlo, attended the session along with two Georgia Municipal Association staffers, then the group toured city facilities on the Toonerville Trolley. State Rep. Christian Coomer, R-Cartersville, is on Georgia National Guard duty and state Sen.-elect Chuck Hufstetler, R-Rome, also was absent because of work obligations.

Board members asked lawmakers to keep pushing to allow local collection of sales tax, instead of running it through the Georgia Department of Revenue."We have a better idea here who's paying and who's not paying, plus we'd get a more accurate remission," Mayor Evie McNiece said.The Commission also supports a sales tax on Internet sales, she said, because tax-free sellers are unfair competition for local merchants.
Commissioners also want the Legislature to stop redirecting fees collected for special funds — such as the solid waste trust fund, teen driver education and public safety training.The House passed a bill this year that would halt collections if the money isn't used for its intended purpose, but it did not pass the Senate by the end of the session. Dempsey said she expects it to be resubmitted in 2013.
The elimination of the "birthday tax" on car tags and the sales tax on energy used in manufacturing also are expected to affect local budgets.Lost money from the car tags will supposedly be made up by a new tax on person-to-person car sales but Commissioner Jamie Doss said local officials across the state are concerned that the revenue projections won't hold up over time.
Augusta City Council candidates Mary Davis (D3) and Donnie Smith (D7) lead fundraising in their respective races.
Davis, who once served as Mayor Deke Copenhaver's campaign chairwoman, has raised the most of any of the 11 candidates for the five seats. She has collected $38,865 since starting her campaign and has $21,030 on hand.
United State Senator Johnny Isakson's office will have a staffer available for constituent issues in Rome on Tuesday, Oct. 16, 2012, from 2 to 4 PM in the conference room of the Coosa Valley Credit Union, 1504 Dean Avenue, Rome, Ga. 30161.