Welcome to our new "Black Thursdays," where we will feature black or majority-black dogs and cats from the Gwinnett County Animal Shelter in advance of the greatest "Black Friday" sale ever. Because of the difficulty in adopting out black animals, known as "Black Dog Syndrome," the shelter is selling these guys for 67% off – dogs and cats that normally cost $30 adoption fee plus $60 vet fee can be had for $30. Can't think of a better bargain on a new best friend.
27064 is a female lab mix puppy. $30 out the door!
27044 is a young terrier mix.
27014 is a gorgeous baby female who is described as a hound, but I'd call her a likely lab mix.

People often email to ask me why I don't post cats more often, and the answer is simply that I don't have time to do it all. I spend about two hours a day on this newsletter and it's unpaid time. But today, in honor of Gwinnett County's Black Friday sale, I'm posting these guys and girls. In honor of Shadow, a black cat that was a great companion to my mother for about sixteen years, I'll pay the $30 fee for the first person to adopt a black or majority black cat from Gwinnett County tomorrow who can provide me proof of purchase.
Georgia Politics, Campaigns & Elections
While some cats and dogs are hopefully leaving their cells over the weekend, another Gwinnett denizen is headed to a new cell. Former Duluth Mayor and Gwinnett County Commissioner Shirley Fanning Lasseter was sentenced to 33 months in a minumum-level federal prison, followed by three years on probation. According to the Gwinnett Daily Post, "[s]he will be in custody for all 33 months, as there is no parole in the federal system. She will remain free on bond for the next four to six weeks until she's notified by federal prison officials."
Also in federal court yesterday, Gwinnett County developer and former Planning Commissioner Mark Gary was charged with attempting to bribe Lasseter with $30,000 worth of poker chips.

Aside from the style points awarded for attempting bribery in such a wild west fashion, apparently Gary thought using casino chips would hide the transaction.
That the payment was made in gambling chips and to Lasseter's son was meant to mask the fact that she would profit from her vote in favor of the $4 million waste transfer station near Dacula, according to Gary's charges.

Gary owns Noble Village, a retirement community, and has not served on the planning commission for several years. He worked to get Lasseter elected to Gwinnett's highest governing body, and she appointed him to the planning commission almost immediately after taking office. Lasseter voted to approve the waste transfer station in April 2009.

Prior to that vote, Gary discussed paying Lasseter and her son as much as $100,000 for her approval, authorities said.

"Lasseter directed Gary to speak with and to provide the money to (her son) to conceal the purpose of the payment," the charges read.

Ultimately, Fanning gave a portion of the $30,000 back to his mother and used some to purchase a vehicle, authorities said.

Gary, who was released on $10,000 bond, is expected to plead guilty to one count of bribery in a hearing in front of a U.S. District judge. In an initial appearance Wednesday, he waived a federal grand jury indictment, essentially admitting to the charges. His attorney, Paul Kish, said the plea hearing could happen in the next week and as soon as Thursday.

Gary faces up to 10 years in federal prison and a $250,000 fine on the felony charge.

U.S. Attorney Sally Quillian Yates said her office will continue to pursue corrupt public officials and those in private business who try to pervert the system.
Come to think of it, if I had what I believed to be credible evidence of wrongdoing by a state legislator from Gwinnett County, I might forward it to Ms. Yates.
Several years ago, then-Chairman of the Gwinnett County Board of Commissioners Charles Bannister, who resigned his office in order to avoid being indicted, took a trip on a private plane with developer and former Chairman Wayne Mason and county contractors to Mississippi to visit a casino there.
Before that, Commissioner Kevin Kenerly was secretly videotaped in a Las Vegas casino in the company of Gwinnett developers. Kenerly won his reelection, and the political consultant who mailed out videos of the casino trip was indicted for campaign finance violations.
I guess it's no wonder that developer Dan O'Leary chose Gwinnett County for his proposed casino video lottery resort. In the July 31 Republican Primary, Gwinnett County voters split 50.2 to 49.7 on the casino gambling ballot question.
Outside Gwinnett
Micah Gravley was named by the Georgia Republican Party to replace State Rep. Bill Hembree on the ballot in House District 67, after Hembree resigned to seek election to the State Senate.
"I am extremely honored and deeply humbled to have received the nomination from the Executive Committee of the Georgia Republican Party to replace Rep. Bill Hembree as the Republican candidate for House District 67 in the Nov. 6 election," Gravley wrote in a statement to Dallas-Hiram Patch early Thursday. "Heather and I are exceedingly grateful to have had the steadfast support of elected officials, and Republican leaders from both Douglas and Paulding Counties. Most importantly, we are thankful to our Lord Jesus, whose peace sustained us during this process as we trusted in Him. We are committed to working tirelessly for the citizens of Douglas and Paulding Counties."

"House District 67 is our home, and the home of our family. We are ready to get to work."

Gravley, who resides in the Paulding portion of Douglasville and works as a consultant, is no stranger to Republican politics. He served as the Paulding chairman for the presidential campaigns of Mike Huckabee and McCain-Palin, and the county chairman for Saxby Chambliss' 2008 Senate campaign. Recently, he was the West Georgia volunteer coordinator for Newt for President.
Two other prospective candidates submitted their names and qualifications for the appointment.
Gravley counted among his supporters Douglas County District Attorney David McDade, county GOP members Bryan Tolar and Michael McNeely, Paulding County GOP Chairman Joseph Gullett and state representatives Dusty Hightower and Howard Maxwell.

His resume includes serving as president of Paulding Public Safety Appreciation and working with the Georgia Trial Lawyer's Association. He has campaigned for or worked for Bob Barr, Sonny Perdue, Saxby Chambliss and Nathan Deal.

Georgia Republican Party Chairman Sue Everhart said Gravley's long history with the party played a role in his selection.

"They were all three impressive, but Gravley had a long standing in the party since he was a teenager," Everhart said. "He was well-known within the party, a real grass-roots person and I think the executive committee connected with him because of his grass-roots efforts."

Clay had an impressive list of backers as well, including Douglas County Sheriff Phil Miller, Commission Chairman Tom Worthan and School Board Chairman Janet Kelley. Clay said the local Republican party voted 11-3 in his favor.

"I think Gravely has been more active in the state political process, in gold dome politics," Clay said. "I have been a vocal, grass-roots guy getting conservatives and Republicans elected."

Clay congratulated Gravley, and said he wished the law allowed for a special election rather than an appointment.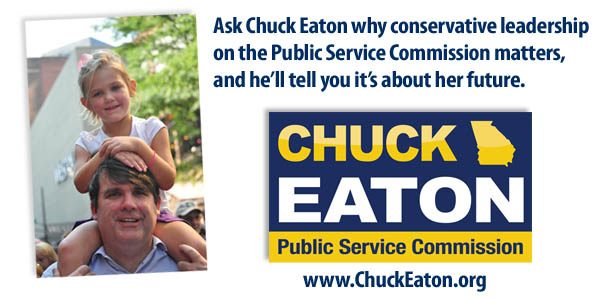 According to the Douglas County Sentinel, charter schools will be an issue in the HD67 General Election.
Hembree was a supporter of state-sponsored charter schools, an issue that will go before voters on election day, and Gravley also supports granting the state the power to create charter schools.

His opponent is campaigning on just the opposite.

"I'm running for our teachers, kids and public schools," said McMutry. "I think charter schools are fantastic, I think our local community and teachers are smart enough to know when we need charter schools. I don't think it should be in the hands of state legislators. Now they are trying to change the constitution and that's clearly wrong. I think it's time to have representation for our communities, for what we want versus what the state wants."
Republican Congressman Tom Graves has announced more dates for meetings across the district.
Unsuccessful candidate for Baker County Sheriff  Tim Williamson is suing Sheriff Dana Meade and the Baker County Board of Elections alleging voter fraud in the Democratic Primary Runoff election, which Meade won by 39 votes.
"Based on the information that we have heard, it sounds like there are a lot of questions as to whether or not the election was legal or whether or not the election was fair," said Attorney Jimmy Skipper.

Skipper is representing Williamson who works as a deputy in Decatur County. They filed suit Friday in Baker County against Sheriff Meade and the Baker County Board of Elections on the basis of voter irregularities.

"We've heard numerous reports of mishandled absentee ballots. Of people going to pick up absentee ballots at other people's houses and may not be delivering them when they were supposed to be delivered. The problem with that is you're not supposed to have other people pick up absentee ballots," said Skipper.

This comes as the Secretary of State's office is looking into accusations of voter fraud. A complaint filed by a Baker County voter claims he was offered $100 to vote for a candidate. Officials though would not specify which one.

Skipper says there is a lot of paperwork and testimony involved in this case to prove there are 39 illegal votes. If it's proven, it could alter the election.

"Depending on how it comes out and what the evidence shows, the judge could either declare Mr. Williamson a winner outright or the judge could say the election is in such he just orders a new election," said Skipper.
I'm not sure if that's the same Jimmy Skipper who has represented the Sumter County Board of Education and served in the State House of Representatives.

Hall County Commissioner Ashley Bell, who lost the Republican Primary for reelection this year, went to Charlotte as part of the GOP response team, taking the fight to Democrats at their national convention.
Bell said a couple of big items from the GOP standpoint Tuesday centered on changes the Democratic party made to its official platform.

"The biggest thing yesterday (Tuesday) was a controversy at the convention over whether or not the Democrats should take out the term 'God-given talent' from their platform and replace it with a normal statement that doesn't reflect God."

Bell said another hot button issue centered on Democrats removing support of Jerusalem being the capitol of Israel from the platform. He said that move caused some controversy on the floor of the convention, especially from some of the Jewish delegates.

"That kind of caught a lot of people off guard. They didn't see it coming. It looks last one of those last-minute platform changes," Bell said.
Gwinnett County Probate Judge Jim Clarke, who is leaving office, asked the County Commission for an additional $400,000 in the court's budget.
Monica (Kaufman) Pearson headlines the September 19th breakfast of the Georgia Republican Foundation, which is chaired by former Senator Chip Pearson. The breakfast will be at the Georgian Club from 7:30 to 9 AM and costs $35 for current Foundation members, $45 for a member's guest, and $50 for other guests. R.s.v.p. to to Mika Kawana at 404-257-5559 x239 or by email by Friday, September 14th.
In Watkinsville, City Council Members Mike Link (Post 5 ) and Toby Smith (Post 3) are unopposed for reelection, and Mike Huff will be elected in November as he was the only candidate to qualify.