Rally is a 5-month old, 30# Shepherd mix who was dumped on a dirt road in Walton County. His situation is extremely urget at Walton Animal Control. Friendly and playful, he does not deserve to be euthanized.
These six lab mix puppies are available for adoption from the Savannah Humane Society.
Georgia Politics, Campaigns & Elections
Carl "Skip" Cain and John Fanning, who were involved in selling the vote of former Gwinnett County Commissioner Shirley Fanning-Lasseter, were sentenced to prison, but the real story of their sentencing may come from hints of more to come:
 Fanning's attorney, Bill Thomas, said his client had provided evidence against "significant individuals."

Asked after the hearing about his comments to Pannell, Thomas declined to name targets of the probe, saying it would be unfair to them if they are never charged with a crime.

But Thomas said: "You can imagine that in any sort of investigation like this you're not dealing with run-of-the-mill individuals … This wouldn't involve some low-level bureaucrat responsible for trash collection."

Gwinnett County Sheriff Butch Conway attended Tuesday's hearing. He said the defendants' behavior "has had a tremendous cost to Gwinnett."

"It's left a bruise that is going to take a long time to heal," Conway said. "It makes me angry for someone to violate the public trust like Shirley Lasseter and John Fanning did."
Georgia Democrats are still delusional hopeful of carrying Georgia in November.
Local and state Democrats on Tuesday convened at the Hilton Savannah DeSoto Hotel to announce their plan to "get Georgia to go blue."

With Savannah Mayor Edna Jackson and State Sen. Lester Jackson, Democratic Party of Georgia Chairman Mike Berlon said the party has a plan to flip the state in favor of President Barack Obama in the November election.

That plan, he said, centers on convincing rural and urban voters to support the president. Savannah, with its strong Democratic base — Obama received about 57 percent of the vote in Chatham County in 2008 — will play a major role in that effort.

"We already know that in metro Atlanta we have done the very best that we can in terms of producing the Democratic vote and it's not going to get any better there," Berlon said. "So, the only way that we're going to be able to win is to take advantage of (metro Atlanta) and develop the areas where there are more Democratic voters. A permanent office here in Savannah is a start to that."

Rick Thompson & Associates notes that all 2012 candidates and Political Action Committees that have spent more $25,000 in contributions to or on behalf of candidate have an upcoming September 30th deadline for campaign contribution disclosures and that the grace period runs out on October 5, 2012. We have seen this year that the severely overtaxed Campaign Finance Commission disclosure website tends to bog down and become unusable the last days of the filing period, so please start your disclosures early so that you can file on time.
After November's elections, voters in Habersham will have fewer polling places, as County Commissioner voted to reduce the number from 14 to 2.
"Are some citizens going to be upset with it?" [Interim Interim Elections Board Chairman Pete] Davitto said. "Of course. Are some citizens going to have to drive a little farther to vote? Of course. I'm one of them. I live in Batesville, and we're recommending the Batesville polling location be eliminated."

"It is our belief that we can serve the citizens of Habersham County in an effective and efficient manner and most probably we'll be able to get them through the voting line in less time than some of them may be experiencing in today's environment," Davitto said.

Michael Carroll, former member of the board of elections, spoke to the commission as a representative of the executive committee and treasurer of the Habersham County Democratic Party.

"We support the move reducing the number of precincts to two if at all possible," Carroll said. "The benefits of reducing to two are very obvious because of the cost of personnel. Also, of the current 14 precincts, a number of them are not ADA compliant even now and so if we continue to use them sooner or later the county is going to be cited. It's just a matter of time."

Commissioner Sonny James said he had heard from several people who wanted the county's current 14 polling places to remain in place.

"We know that that's not possible because of the Americans with Disabilities Act," James said
Failed Hall County Commission candidate Eugene Moon also failed to file his lawsuit contesting the result in a timely manner, leading the judge to dismiss it.
Moon and his attorney released a statement Monday afternoon in response to Adamson's ruling. The content of the statement is as follows:

"Today our court case was dismissed over a technicality. We witnessed today that legal policy will prevail over legal right. Georgia Election law requires that you have 5 days from certification of election to file a complaint against the elections board and we missed the window by 2 days. Saturday and Sundays and legal holidays are included in this window we found out. The only proof of this certification in court this morning was done verbally by Charolette Sosbee, your Elections Director and that was good enough for the judge."

"We did make a motion to enter our evidence, regardless the outcome but were denied this also. We wanted answers as to why there were 460 missing votes, why people in Clermont were voting in elections for Oakwood, why people in Gillsville were voting in city of Gainesville elections, why were the approved maps not followed? These are things for which we the voters may never know the answer."
The Carroll County Board of Education will oppose the Charter School Amendment on the November 6th General Election ballot.
Each of the seven board members voiced approval of charter schools Monday night, but believe the amendment takes away local control over the founding and running of a charter school.

Superintendent Scott Cowart proposed drafting a resolution speaking out in favor or against the amendment and was met with unanimous approval to send out drafts via email this week before Thursday's meeting, when the board plans to formally publish the resolution.

"I am against it, and I have no problem saying it," board member Denise Askin-Pate said. "I don't think taxpayers will have any representation in it. They say that it's all part of the same pie, but I think this is going to make the pie and our piece from the pie smaller."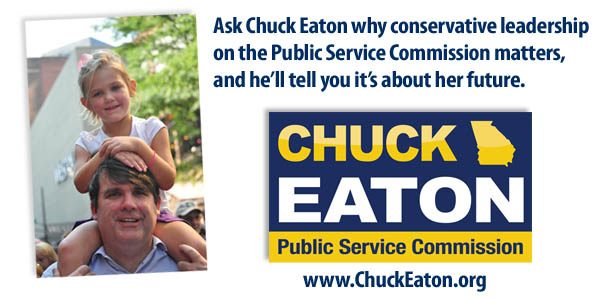 A majority of the Douglas County Board of Education is also publicly opposed to the Charter School Amendment.
Withe four BOE members united against the amendment and School Board Member Mike Miller in favor, attention turned to drafting a resolution on the issue that may include an official BOE stance.

Schools Superintendent Dr. Gordon Pritz handed out sample resolutions from other school systems around the state as examples, along with information from the Parent Teacher Association (PTA) and a question and answer form. The PTA has also stated its opposition to the amendment, which would restate the state's authority to approve charter schools rejected at the local level.

Board member D.T. Jackson suggested that the process of drafting a resolution be expedited as there are only around 50 days left before the vote. It was not decided at the meeting if an official stance will be taken by the board, but the BOE's attorney will begin researching and forming a resolution to put before the board.

Miller, the lone supporter of the amendment, took issue with some sample resolutions.

"I am seeing complete untruths in these resolutions," Miller said. Among these was what Miller called a claim that charter schools are private, for-profit schools, and also claims that the vote will divert money from existing public schools.
Officials from the accrediting agengy AdvancEd will review DeKalb County's school board, citing alleged mismanagement.
Accreditation — or the lack of it — affects graduates' chances at college acceptance. A loss of accreditation, as happened in Clayton County in 2008, can also lead to an exodus of parents. Two years ago, when AdvancEd came calling in DeKalb, the local chamber of commerce expressed concern about property values, job retention and the ability to draw businesses. The chamber helped establish a group to vet candidates for school board, and was still making endorsements this year during the primary election.

The alleged mismanagement could have a direct effect on the classroom. The school board is accused of wasting money — such as $50 million in legal fees over five years — that otherwise could have been spent on teachers and students, Elgart said. He said there are allegations that school board members pressured for the hiring of friends, which, if true, he said, could affect the caliber of the staff, plus morale.

The half dozen or so investigators will promise confidentiality and confirm claims with more than one source, Elgart said. Anonymity is necessary, since staffers will be asked to be honest about the elected officials who oversee the system and hired their boss, the superintendent. "You'd be surprised," Elgart said. "In a confidential environment, most people are willing to talk."

The investigative team will make a recommendation on accreditation status. DeKalb is "on advisement," which is less than full accreditation. The team could recommend a range of accreditaiton options.
Well, at least we didn't elect a Sheriff with 37 outstanding felony indictments. So we've got that going for us in DeKalb.
Yesterday, I misspelled Barry Paschal's name, and he took to twitter to bemoan the lack of respect I showed him. I'm now following him on Twitter where he live tweets meetings of the Columbia County Commission. For up-to-the minute coverage of local Columbia County politics, there's a great source.
The race card is getting thrown around in the election for Augusta Circuit Chief Probate Judge.
The appointment of a white juvenile court judge to the Augusta Judicial Circuit and the terms of black incumbents Ben Allen and Wil­lie Saunders not being renewed last week set the stage for a question that had black Democratic Probate Court Judge candidate Harry James playing the race card and white Republican rival Carleton Vaughn bristling during a forum at Williams Memorial Church on 15th Street.

District attorney, state court solicitor and probate court candidates were asked what they thought about the recent juvenile court appointments. James lambasted Chief Superior Court Judge Carlisle Overstreet, saying the appointments were horrible and unfair and implied they were racially motivated. He said of all the judges in the judicial circuit, there were only two blacks.

Vaughn prefaced his remarks by telling the audience, which audibly agreed with James, that they weren't going to like what he had to say.

He said that in his time as acting judge in the probate court, "I have never based a decision on what color you are. Every decision I made was made after I had all the facts. You are making a decision on only one fact. You are always saying we need to come together and heal the racial divide. What you have just said is more divisive than anything I have ever heard."
The City of Bowdon is asking the Georgia Bureau of Investigation to look into allegations of misappropriations.
The mayor said the latest probe started Sept. 10 after City Clerk Stacy Folds "notified city administration of misappropriated funds."

"City administration immediately notified City Police Chief [Mark Brock] and on the same day, the case was turned over to Georgia Bureau of Investigation," Crawford said in his released statement. "The GBI is now in full control of this case and, due to this investigation, the city can no longer comment on this matter."

In the earlier Bowdon case, Patricia Bentley, a former employee of the city of Bowdon clerk's office, was charged Aug. 1 with felony theft by taking. This came after a GBI investigation, which began June 20, found $159,000 in city funds that were taken in but never deposited into city accounts.

Wayne Smith, a special agent in the GBI's Columbus office, said Tuesday that the funding source in question in the current case is different from the earlier case.

"The other case involved funds in the general operating account, while the current case involves a separate account to process fines and court-levied fees," Smith said. He estimated the current missing funds at $20,000 to $30,000.
Some in Douglas County see the repeal of the state sales tax on energy used in manufacturing as a continuation of a theme in which the legislature cuts local revenues while piling on more mandates.
"It sounds like, as is typical with the General Assembly, we are impacted but we don't know to what extent," said Mulcare.

HB 386, a bill well-known for ending the ad valorem tax on vehicles, also carries a tax exemption for energy used in manufacturing. The bill, passed by the Georgia General Assembly this year, affects revenues not only at the state level, but in local governments as well.

However, counties and cities can implement their own new energy tax in order to make up for the lost revenue.

Some officials at the meeting said this amounted to a kind of catch-22 for local officials, who have to deal with either lost revenue or negative press through actions not of their doing.

"This leaves the legislature holding the white hat and we are holding the black hat," said Douglas County District 3 Commissioner Mike Mulcare.

One point of confusion is how the tax exemption will be measured. Per the law, it applies only to the use of energy in manufacturing, such as in producing cars or carpet. It does not apply to the sale of energy for purposes like heating and air conditioning.

"How is it determined which energy is used for products?" asked BOC Chairman Tom Worthan.

Douglasville Chief Assistant City Attorney Suzan Littlefield said the Georgia Municipal Association has not said how to divide the exemption.
Emma Jean Thomas, wife of former state Senator Dr. Don Thomas, died Monday after battling lung cancer for five years. Visitation for the Thomas family will be today from 4-8 PM at the Julian Peeples Funeral Home and services will be on Thursday, September 20th at 2PM at the Grove Level Baptist Church (across the street from the funeral home).
Yesterday was the service for former state Senator Oliver Bateman, who flew for the Army Air Corps in World War 2 and the Air Force during the Korean War. Senator Bateman ran as a Republican in 1964 and was elected Senate Minority Leader in 1968. In 1970 he entered the Governor's race against Jimmy Carter, but withdrew before the election. Gov. George Busbee appointed him Chairman of the Georgia State Ethics Commission, where he served from 1980-1985. He chaired the 1980 Georgia State Convention, which was instrumental in the election of President Ronald Reagan. He was a mentor and close friend to the late U.S. Senator Paul D. Coverdell, and still credited by many as the first Conservative leader in Georgia.