The General Election date is November 6th, 2012. The deadline for voter registration for the General Election is October 9, 2012, less than one week from today. Today would be a good day to email five friends with the following information, so they can make sure they're registered.
To check your voter registration or view a sample ballot, please visit the Georgia Secretary of State's office and use their MVP voter registration tool.
For questions about election dates, always check with the Georgia Secretary of State's website or your local County Elections Office.
Advanced voting in person starts October 15, 2012; here's where and when to vote early in person in your county. More than 10,000 voters are marked as having already voted in the November 6th General Election, according to data from the Georgia Secretary of State's Office.
Adoptable Dogs
Tomorrow is "Black Friday" at the Gwinnett County Animal Shelter, where black or majority-black dogs and cats can be adopted for $30, which is a $60 discount over most days. 27763 above is an adult, female lab mix who surely qualifies. She is large and friendly and will make a great companion.
27778 is a young, male Border Collie mix, and I think he has enough black fur to qualify. The shelter volunteers rave about how good a dog he is.
Georgia Politics, Campaigns & Elections
Not shockingly, Cobb County Republicans who gathered for a debate watching party thought that Governor Romney won last night's debate.
Georgia's two U.S. senators, Johnny Isakson of east Cobb and Saxby Chambliss of Moultrie, declared Mitt Romney the winner in the first presidential debate between the former Massachusetts governor and President Barack Obama on Wednesday.

"I wanted to see the Romney that I hoped I would see, and I saw him tonight. He was very, very good," said Isakson, who watched the debate from home.

Isakson said it was clear that Romney bested Obama in the Denver debate.

"Romney was clear in the definition of his vision, clear in what he planned for the future," Isakson said. "President Obama was defensive on a lot of the issues."

It was crucial that Romney perform as well as he did, Isakson said.

"I don't think there was any question there were some questions out there in terms of where he was going to go," Isakson said. "He was definitive. He was straightforward. He had a grasp of the issues, and I think he took on the president very well."
Surprisingly, liberal NPR called Romney "dominant". If you have nothing better to do with your time, here's a complete transcript of the debate. And here are some experts deconstructing the body language and political communication skills on display by the candidates.
Georgia Democratic Party Chair Mike Berlon disagrees:
Democratic Party of Georgia Chairman Mike Berlon releases the following statement regarding the first Presidential debate:

"Tonight's Presidential debate illustrated the incredible chasm and stark differences that exists between the policies of President Obama and those of Mitt Romney.

"Romney's tax plan is not only unworkable but is nothing more than an absolute fantasy. His assertions that cutting taxes for the rich somehow equates to increasing revenue and benefits for everyone, including the middle class is simply impossible.
But whether he likes it or not, tax cuts do help create jobs or attract them to Georgia. Governor Deal has said that eliminating the state sales tax on energy used in manufacturing helped the state land Baxter International and Caterpillar, two recent economic development triumphs.

Campaign contribution disclosures are due today for the period ended September 30th. If you find yourself having filing difficulties, here are some tips for what I would do while I'm waiting for the disclosure system to reload.
Georgia Attorney General Sam Olens wrote to State School Superintendent John Barge about whether local school boards can publicly oppose the Charter School Amendment. The entire letter is available for viewing as a .pdf file here. Here are the important parts:
Local school boards do not have the legal authority to expend funds or other resources to advocate or oppose the ratification of a constitutional amendment by the voters. They may not do this directly or indirectly through associations to which they may belong.

Counties may not use their resources to persuade voter to support or oppose a ballot question. Such electoral advocacy to voters is not permitted as an exercise of the general power to administer county government or otherwise.
The Georgia School Boards Association fired back:
Angela Palm with the Georgia School Boards Association says she wants more clarification from the Attorney General and is concerned the opinion could be in violation of the first amendment.

"If the intent of the letter is to say, no, you can't talk about this in any way, then I think that's a definite problem. If the intent is of the letter is to reinforce existing statute that says you can't use public resources, okay we knew that, but thank you for the reminder, and it doesn't change anything."
 Maybe Ms. Palm didn't read the letter, which addresses the First Amendment issue:
The [Georgia Supreme]Court acknowledged that [local elected officials] have the right, in their individual capacities, to support the adoption of [a] Constitutional Amendment,' however they had no constitutional right of free speech to speak at county expense.
Republican state legislators will find themselves in a familiar place when they convene in January: caught between Grover Norquist's no tax hike pledge that many signed, and local hospitals, who say that renewing the bed tax they pay is actually a good thing because the proceeds plus a federal match are used to pay for Medicaid patients.
Anti-tax advocate Grover Norquist, president of Americans For Tax Reform, recently told the Republican-dominated General Assembly in a letter that renewing the Hospital Provider Payment Program would violate the anti-tax pledges of about four dozen lawmakers.

Lawmakers adopted the tax in 2010 as state tax collections tanked because of the Great Recession. It uses tax money paid by the hospitals to generate an even larger pot of state and federal health care money that then flows back to the hospitals.

Hospitals with a large share of poor patients get more back in increased Medicaid payments – a government insurance program that covers the poor – than they pay in hospital taxes. Hospitals with a larger share of patients covered by Medicare or private insurance get fewer benefits than they pay out in taxes. Still, those hospitals get an indirect benefit. They don't have to directly bear the costs of caring for the poor because the tax helps stabilize the budgets of hospitals serving poorer populations.
This may also present a leadership challenge for the new Senate leadership, as the 2010 bed tax vote is cited as a reason for the long-running feud between Lt. Governor Casey Cagle and the incumbent Senate leadership management.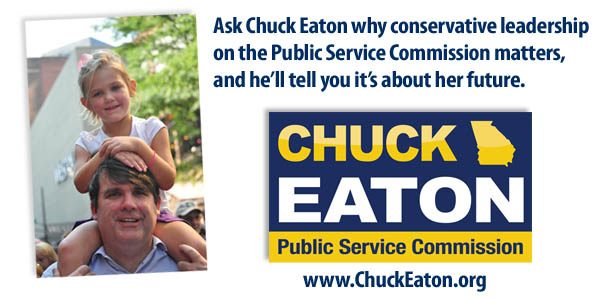 State Rep. Mike Jacobs, who chairs the MARTA Oversight Committee, says that the MARTA Board failed to comply with open meetings laws, and is trying to derail an investigation by the Attorney General's office.
State Rep. Mike Jacobs, R-Atlanta, said he has evidence from other MARTA board members that director Barbara Babbit Kaufman falsified an affidavit he requested to show compliance with the Open Meetings Act during the search for a new General Manager.

"The problem is I'm being furnished documents that are false — they are being made up as they go along," said Jacobs, who chairs the legislative committee that oversees MARTA. "I'm pretty red-faced angry about it. I'm dealing with a board that wants to create false documents to satisfy an oversight committee."

Kaufman said she did not intentionally violate any law.

Jacobs wrote state Attorney General Sam Olens Wednesday to amend his initial complaint about possible MARTA board violations of open meetings, which focused on an email in which Kaufman asked board members to send her their "vote" on a new GM. Jacobs had also said the board's search committee, chaired by Kaufman, failed to meet required procedures for meeting in private.

The Open Meetings Act requires a vote for a board to go into non-public session. It also requires a notarized affidavit by the committee chairperson stating the legitimate reason for the closure, such as to discuss candidates for a high-profile public job.

Jacobs' latest letter to Olens essentially says Kaufman created that paperwork only after he complained.
Washington County State Court Judge Robert Wommack Jr. was privately reprimanded by the Georgia Judicial Qualifications Commission after a March 2012 guilty plea to charges of DUI and excessive speed.
In March, Wommack entered a guilty plea in Laurens County Probate Court. Wommack was sentenced at that time to 12 months probation and ordered to pay a $945 fine, according to the JQC report. His driver's license was suspended for 120 days, and he was ordered to attend a DUI/risk reduction course, participate for 40 hours in an Alcohol Anonymous program and serve 22 hours of community service, the JQC report said.

It also said Wommack had promptly reported his arrest to the JQC and voluntarily disqualified himself from all cases involving DUIs that were then pending in state court. According to the JQC report, Wommack also discussed with the JQC the facts of his arrest and the resolution of the charges.
The Macon-Bibb County consolidation transition team is recommending that joint operations begin two weeks earlier than originally planned.
Macon and Bibb County governments were scheduled to cease to exist on Jan. 13, 2014, before the new merged government takes effect the next day, Jan. 14. But the committee unanimously decided Wednesday to recommend to the task force that the new government instead go into effect Jan. 1, 2014, said Laura Mathis, deputy director of the Middle Georgia Regional Commission. If the task force agrees, the state legislative delegation would be asked to legally change the official start date, she said.

Bibb County Commissioner Elmo Richardson, who made the motion for the earlier start, said waiting nearly two weeks into a calendar year to put the new government into effect could cause unnecessary inconveniences with everything from payroll, to accounting and insurance.

"From an accounting standpoint, it would be a nightmare," Richardson said. "It's just not a clean cut when you're going to start the government on Jan. 14."
Media inquiries prompted Augusta City Commissioner Grady Smith to pull a bid on providing plumbing services to the Sheriff's department.
Smith, Super District 10 commissioner, said his company was building on a long-standing relationship with Richmond County Sheriff Ronnie Strength when Smith Bros. Mechanical made a $24,000 bid last month to do plumbing work at the substation in south Augusta.

The move violated the city's ethics code, which prohibits commissioners from substantially benefitting from city procurement contracts, unless they apply for an exception.

Smith said his company's bid was the lowest by $12,000 and that he had an application for the exception on Monday's finance committee agenda but withdrew the request Wednesday.

Savannah City Manager Rochelle Small-Toney is resigning, according to Mayor Edna Jackson.
Jackson asked for the resignation Sept. 25 after a flurry of management issues that included a $6 million backlog and complete staff turnover of buyers in Purchasing, a botched bid that could have led to a lawsuit and the termination of the emergency management director, a business associate of the city manager. Wednesday about noon, her supporters, dwindling but vocal, gathered for an impromptu press conference outside City Hall.

Chester Dunham, one of her more ardent supporters, said a "reliable source" had told him Small-Toney's resignation would happen "before 5 o'clock."

Dunham described Small-Toney as being "railroaded," and supporter Marilyn Jackson said, "They just beat her down."
Chatham County Democratic District Attorney Larry Chisolm and Republican challenger Meg Heap took questions from the audience at a joint appearance yesterday.
Heap cited an exodus of as many as 50 employees and the elimination of the elder-abuse prosecutor position as evidence that Chisolm does not deserve a second term. Instead, said the former prosecutor who worked under longtime DA Spencer Lawton, voters should choose her because of her passion for "bringing justice to people who have been victimized by crime."

Chisolm — who said turnover in his office has been comparable to that of his predecessor's and that there were not enough elder abuse cases to deserve a single prosecutor — said voters should reelect him because he's drastically cut down a backlog of cases and has achieved very high rates of felony convictions at trial.
Ends & Pieces
The Augusta Chronicle's Editorial Board brings us the shocking news that liberal mainstream media edit what they say to present their views as backed-up by facts, and to make Republicans look bad.
Democratic pollster Pat Caddell recently said the media have made themselves "a fundamental threat to the democracy, and, in my opinion … the enemy of the American people.

"And it is a threat to the very future of this country if we allow this stuff to go on. We have crossed a whole new and frightening slide on the slippery slope this last two weeks, and it needs to be talked about."

Democrat commentator Kirsten Powers, speaking on the Obama administration's oddly changing stories on who was behind the U.S. embassy attacks – and the media's relative disinterest in the scandal – says: "In this case, lack of curiosity on the part of the American media very well may kill more Americans." How? By letting the Obama administration off the hook vis-a-vis questions on security.

Retired newspaper publisher Sam Griffin of Bainbridge, Ga., writes of today's mainstream media: "Through acts and omissions both subtle and overt, they continually tell us what is fact and what is not, what is important and what is not, what is acceptable and what is not, who won and who lost in every instance of the political day – the aggregate effect of which is an attempt to create self-fulfilling prophecies."
As we near the one-year anniversary of the spectacular failure that was Occupy Atlanta, some hippies in Savannah held an Occupy Savannah rally that attracted one dude in a dour black dress.
Florida wants more water from Lake Lanier to protect its Gulf Coast oyster industry. Maybe they'll go in with us on the invasion of Tennessee to get more of our water back.
Local NPR affiliate WABE has the firsthand story of an Atlanta attorney who who put her now-19 year old son up for adoption through an open process and the relationship they now have. It's an excellent was to spend six minutes.
An historical marker was recently unveiled commemorating the the Second Atlanta International Pop Festival at Middle Georgia Raceway in Byron. A documentary called "Alex Cooley Presents Time Has Come Today" includes footage of that event and two others produced by Atlanta's Cooley. Another film called Hotlanta, The Great Lost Rock Festival made a debut screening recently and we look forward to seeing it in wider release.