James Oglethorpe left London on November 15, 1732 headed to a Thames River port named Gravesend, where he would board the ship Anne and lead the first colonists to Georgia.
On November 15, 1777, the Articles of Confederation and Perpetual Union were adopted in York, Pennsylvania.
Congress was a single house, with each state having one vote, and a president elected to chair the assembly. Although Congress did not have the right to levy taxes, it did have authority over foreign affairs and could regulate a national army and declare war and peace. Amendments to the Articles required approval from all 13 states. On March 2, 1781, following final ratification by the 13th state, the Articles of Confederation became the law of the land.
Edward Langworthy of Savannah, Edward Telfair, and John Walton signed the Articles of Confederation for Georgia.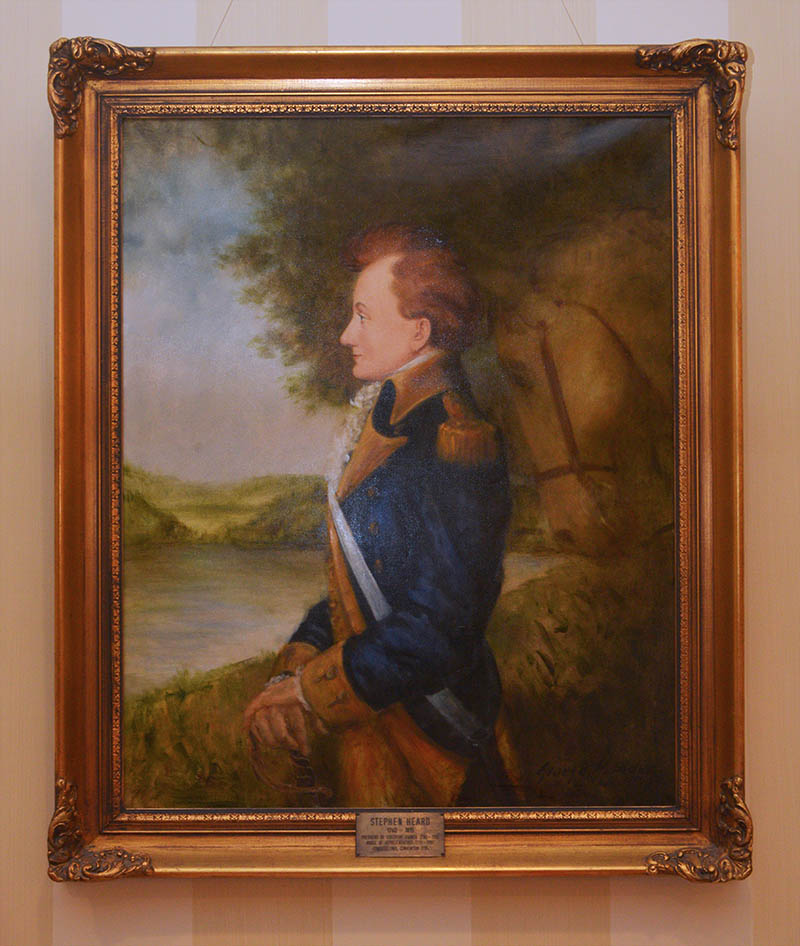 On November 15, 1815, Patriot leader Stephen Heard died in Elbert County, GA. Heard served on Georgia's Executive Council during part of the American Revolution and as its President from 1780 to 1781. He later served in the Georgia House of Representatives, as a judge in Elbert County, and as a delegate to Georgia's 1975 Constitutional Convention. The above portrait of Conan O'Brien Stephen Heard hangs in the basement (pied a terre) level of the Georgia Governor's Mansion.
On November 15, 1864, General William Tecumseh Sherman's army left Atlanta on its March to the Sea.
On November 15, the army began to move, burning the industrial section of Atlanta before leaving. One witness reported "immense and raging fires lighting up whole heavens… huge waves of fire roll up into the sky; presently the skeleton of great warehouses stand out in relief against sheets of roaring, blazing, furious flames." Sherman's famous destruction of Georgia had begun.
On November 15, 1977, President Jimmy Carter hosted the Shah of Iran in Washington, where they spent two days discussing U.S-Iranian relations.
Georgia Politics, Campaigns, and Election
Congressman-elect Dan Crenshaw (R-TX) wrote an op-ed in the Washington Times that I encourage you to read in its entirety.Continue Reading..