James Oglethorpe was named Commissioner of Indian Affairs and Charles Wesley was named Secretary of Indian Affairs by the Georgia Trustees in London on September 24, 1735.
The Judiciary Act of 1789, which established the first federal judicial system, was adopted on September 24, 1789 with the signature of President George Washington. Under the Act, the original size of the Supreme Court was five Associate Justices and a Chief Justice. Washington nominated John Jay as Chief Justice, and John Rutledge, William Cushing, John Blair, Robert Harrison, and James Wilson as Associates.
On September 25, 1789, Congress adopted the first twelve amendments, called the Bill of Rights, to the United States Constitution. A little more than two years later, in 1791, enough states had ratified ten of the Amendments, with two not receiving sufficient support.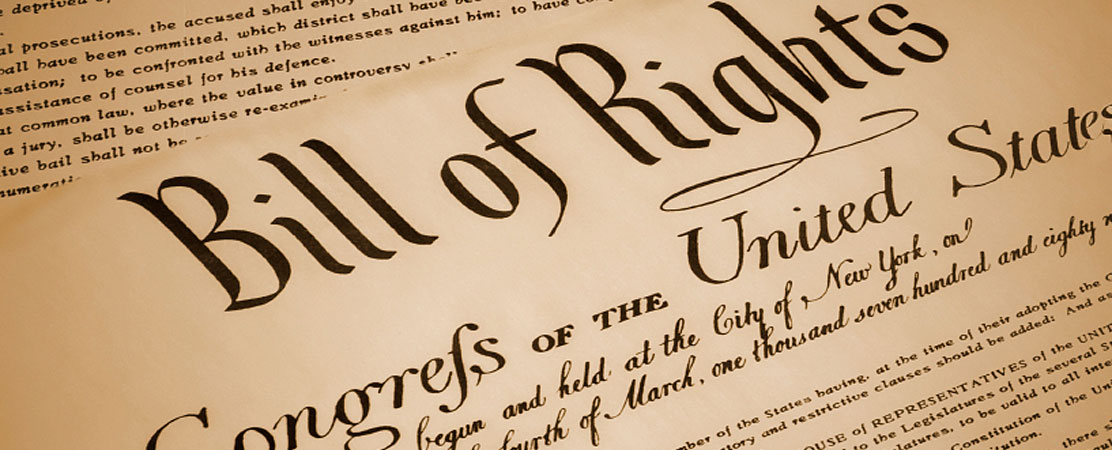 Also established on September 24, 1789 were the office of Attorney General of the United States and the United States Post Office Department.
On September 24, 1862, the Confederate Congress adopted the Seal of the Confederate States of America.
On September 25, 1864, Confederate President Jefferson Davis met with General John Bell Hood and visited troops at Palmetto, Georgia.
The Decatur Female Seminary opened with 60 students on September 24, 1889 and would later be chartered as Agnes Scott College.
White vigilantes seeking to assault African-Americans after reports of four white women being assaulted led to the Atlanta Race Riots on September 22-24, 1906, which would claim the lives of at least 25 African-Americans and one white person.
On September 26, 1928, future President Franklin D. Roosevelt spoke in Atlanta on behalf of Democrat Alfred Smith's campaign for President.
On September 24, 1960, USS Enterprise CVN-65, was launched from Newport News Shipbuilding in Norfolk, Virginia, the first Galaxy-class starship nuclear-powered aircraft carrier. Enterprise was inactivated on December 1, 2012 and decommissioned on February 3, 2017.
The first televised debate between major party candidates for President took place on September 26, 1960 between Democrat John F. Kennedy and Republican Richard M. Nixon.
Kennedy emerged the apparent winner from this first of four televised debates, partly owing to his greater ease before the camera than Nixon, who, unlike Kennedy, seemed nervous and declined to wear makeup. Nixon fared better in the second and third debates, and on October 21 the candidates met to discuss foreign affairs in their fourth and final debate. Less than three weeks later, on November 8, Kennedy won 49.7 percent of the popular vote in one of the closest presidential elections in U.S. history, surpassing by a fraction the 49.6 percent received by his Republican opponent.
On September 24, 1976, former Georgia Governor Jimmy Carter resumed campaigning after the first debate against President Gerald Ford.
On September 24, 1979, CompuServe offered the first dial-up computer information service to consumers.
Launched as MicroNET in 1979 and sold through Radio Shack stores, the service turned out to be surprisingly popular, thanks perhaps to Radio Shack's Tandy Model 100 computers, which were portable, rugged writing machines that dovetailed very nicely with the fledgling, 300-baud information service.

MicroNET was renamed the CompuServe Information Service in 1980. Around the same time, CompuServe began working with newspapers to offer online versions of their news stories, starting with the Columbus (Ohio) Dispatch in 1980. At least 10 major newspapers were offering online editions through CompuServe by 1982, including The Washington Post, the Los Angeles Times, and the San Francisco Examiner.
Ronald Reagan appointee Sandra Day O'Connor was sworn in as the first female Justice of the United States on September 25, 1981. In an interview with Terry Gross, she recalled receiving the call from President Reagan:
"I was working in my office on the Arizona Court of Appeals," she tells Fresh Air's Terry Gross. "I was at the court in my chambers when the telephone rang. And it was the White House calling for me, and I was told that the president was waiting to speak to me. That was quite a shock, but I accepted the phone call, and it was President Reagan, and he said, 'Sandra?' 'Yes, Mr. President?' 'Sandra, I'd like to announce your nomination to the U.S. Supreme Court tomorrow. Is that all right with you?' Well, now, that's kind of a shock, wouldn't you say?"
The Princess Bride was released on September 25, 1987. Inconceivable!
Nirvana's Nevermind was released on September 24, 1991.
On September 25, 2008, the last car came off the line at GM's Doraville Plant.
Georgia Politics, Campaigns, and Elections
On Saturday, the Walk to End Alzheimer's will be held in Savannah, according to WTOC.
On Saturday, a celebration of hope will take place for all those diagnosed and their caregivers during the Savannah Alzheimer's Walk.

After being 100 percent virtual last year, they are back in person for the event this year. The ask participants to arrive around 8 a.m. at Lake Mayer Community Park.

They are expecting fewer people at the walk this year because they are still encouraging you to walk from your own neighborhood if you feel more comfortable. Despite that, their donation numbers are still going strong and slightly ahead of last year.

"I can't tell you how long this pandemic is going to continue but we are already seeing a little activity like groups are getting together to say can we talk, can we work with you," said Linda Davidson, the executive director of the Georgia Chapter. "I would tell you just to put one foot in front of the other foot, let's walk together, let's tackle this disease and let's help one another."
Local Walks are being held across the state at different times and locations.
Alzheimer's will be a generational issue for those of us born to Baby Boom parents. Our generation will be caring for longer-lived parents and at a numerical disadvantage.
According to United States Census Bureau estimates for 2018, there are roughly 61.5 million Gen Xers in the country, compared to approximately 66.9 million millennials and 72.9 million boomers.
Former President Donald Trump headlines a rally Saturday in Perry. From the AJC:
Long before Trump arrives Saturday at the state fairgrounds in Perry, organizers will broadcast the University of Georgia football game to early arrivers while donors who shell out $1,500 a ticket will hang with powerful politicians at a reception in the comfort of an air-conditioned tent.

Of the roughly 40 candidates he's endorsed in about two dozen states, three have involved Georgia candidates. He's publicly disavowed four other Georgia GOP politicians.

Like [U.S. Senate candidate Herschel] Walker, the other two statewide candidates Trump has endorsed have also vouched for his attempts to overturn the state's election. U.S. Rep. Jody Hice, a candidate for secretary of state, tried to block Electoral College certification. State Sen. Burt Jones, his pick for lieutenant governor, has appeared at "Trump Won" rallies.

Though he hasn't endorsed any of Kemp's long-shot challengers, the former president continues to rail against the governor he once embraced, including in a radio interview Thursday. He told [radio] host John Fredericks that he views Kemp "almost like he's a Democrat in disguise."

"Kemp is a disaster. He's a disaster. He did everything he could to make sure we lost the election. He was terrible," Trump said, adding: "He's not going to be able to win the general election anyway because the base isn't going to show up."

The prospect of ongoing division across the aisle has only stoked Democratic hopes of flipping more seats next year, helped by disillusioned Trump supporters who stayed home in the runoffs.

"Democrats are salivating about the potential of an Ossoff-Warnock 2.0 — another sweep," said Howard Franklin, a Democratic operative. "And that's because of the dissension that Donald Trump brings everywhere he goes."
From the AJC Political Insider:
"We'll see who's going to be running against Kemp, but I would imagine somebody will. If somebody ran, they'd win in the Republican primary," Trump told radio host John Fredericks of Kemp.

"But he's not going to be able to win the general election anyway, because the base isn't going to show up for him."

Trump invoked Perdue's name during the interview, angry for persuading him to endorse Kemp in 2018.

"I got a couple of calls, and they asked me to do it. I said, 'Well, if you tell me he's good.' You know, you rely on people for that," Trump said. "I endorsed him and he was a disaster, frankly. Bad for Georgia, and really bad for the election."

"Your election law is no good," Trump said.
The AJC also looks at the investigation by a Democratic District Attorney into calls made by President Trump after the 2020 election.
Ahead of former President Donald Trump's return to Georgia, legal experts with the Brookings Institution think tank published a detailed analysis Friday of the potential criminal investigation he faces in Fulton County linked to his outspoken efforts to overturn the state's election results.

The 107-page report, written by seven legal analysts, concludes that Trump's post-election conduct leaves him at "substantial risk of possible state charges predicated on multiple crimes." It was published a day before Trump is set to hold a rally in Perry to promote a slate of state Republican candidates.

Among the report's authors are Norman Eisen, President Barack Obama's ethics czar who later became a special counsel to House Democrats during Trump's first impeachment trial; and Gwen Keyes Fleming, a former DeKalb County district attorney.

The report comes as the Fulton County district attorney's office continues its 7-month-old criminal probe of Trump's conduct related to Georgia's elections.

Prosecutors have appeared before a grand jury seeking subpoenas for documents and witnesses; interviewed at least four of Raffensperger's closest aides; hired the state's leading authority on racketeering and conspiracy laws; and begun coordinating with members of Congress probing the Jan. 6 insurrection at the U.S. Capitol, the AJC previously reported.

A spokesman for Fulton County District Attorney Fani Willis said Thursday that the investigation is "active and ongoing" but declined to disclose additional details.
Yesterday, Governor Brian Kemp issued a Proclamation calling a Special Session of the Georgia General Assembly to convene November 3, 2021.
From the AJC:
Gov. Brian Kemp on Thursday called legislators to the Georgia Capitol for a special session in November to redraw the state's congressional, state House and state Senate maps.

The once-in-a-decade redistricting process puts Georgia's Republican majority in charge of the state's political boundaries, giving them the ability to draw districts that could gain them a seat in the U.S. House and preserve their dominance in the General Assembly.

Redistricting is required every 10 years to ensure that each legislative district has the same population after the most recent census. Georgia has gained about 1 million people since 2010, primarily in areas surrounding cities, while rural counties shrank.

Over the session, legislators will introduce bills that outline new district boundaries, consider them in committees, hold votes and send them to Kemp for approval.

Republicans hold eight of Georgia's 14 seats in the U.S. House, a 57% majority in the 180-seat state House and a 61% advantage in the 56-seat state Senate. The new maps will be used by voters across the state in next year's elections.

From his right flank, pro-Donald Trump legislators repeating false claims of rampant election fraud want him to add more voting-related legislation or a review of the 2020 results to the docket. Trump added to that call in a radio interview Thursday.

"He doesn't want to do it," Trump told host John Fredericks, referring to Kemp. "It's almost like he's a Democrat in disguise."

Democrats, meanwhile, urged the governor to include Medicaid expansion so more Georgians have health coverage. Kemp has long opposed such a move, saying it would be too costly in the long run.
Kemp in July had pledged to make anti-crime bills a part of the special session, but did not include any in the call.

He now says he'll focus on anti-crime measures in the 2022 regular session.

The starting date means anyone who would like to move to run for a different state legislative district once lines are adopted won't meet the one-year residency requirement.
From the Associated Press via AccessWDUN:
Spokesperson Katie Byrd said Kemp would instead focus on crime during the 2022 regular session. House Republican leaders had indicated they didn't want crime on the redistricting session agenda. Other substantive bills might be used for leverage in what is one of the General Assembly's most personal and partisan duties.

"Our office is currently working on a robust public safety package to accomplish that goal," Byrd said. "The Georgia House and Senate are also currently conducting fact-finding public safety hearings, and will continue to do so through the end of this calendar year."

The 2022 general election is on Nov. 8. Congressional candidates face no residency requirement.

Kemp did ask legislators to pass a law confirming his authority to suspend the collection of taxes on motor fuels, which he did by order while a key pipeline was crippled by hackers. He's also asking lawmakers to amend the state tax code to conform with changes to the federal tax code.

The starting date could also limit the length of the session, with Thanksgiving only three weeks later. The state constitution limits a special session to 40 days unless three-fifths of each house votes to extend it.
The process this year will be on a tighter timeline than normal after COVID-19 delayed Census-takers in 2020. Typically, the state would have begun the process by the spring.

Republicans will look to protect their majorities, but they are not likely to draw outlandishly unfair maps to scrape out every advantage, said University of Georgia political science professor Charles Bullock.

"Thirty-two, maybe 31, I think would be what we're likely to see in the Senate, but clearly they're not going to come up with a plan that's 28-28. If they did, they've badly miscalculated," he said. "Maybe the 2030 election will end up with something like that, but that's not what they're going to start out with in 2022."

"They're going to sit down and look and see what the current voting patterns are, what the trends have been over the last two, three elections, and say, 'We think we can beef up some of these districts on the northside of Atlanta and make them so that they will stay Republican for 10 years and give the Democrats some of the ones to the south." [said Bullock]
Note that most local districts – city council, county commission, boards of education, etc. – are also required to be redrawn, but will apparently be left till the 2022 Session.
Gov. Kemp swore in Ms. Leda Chong to the Georgia Ports Authority Board, according to the Albany Herald.
Chong is senior vice president, government programs & sales, at Gulfstream Aerospace Corp., where she is responsible for worldwide government and special mission sales and marketing, international relations and business development, government contracts and trade and regulatory compliance. She previously served as senior vice president of strategic planning and senior vice president, Asia Pacific at Gulfstream.

Chong joined General Dynamics in 2007 as a director of government relations and was appointed staff vice president of government relations in 2009 and later served as head of the Asia-Pacific region for the General Dynamics Aviation business group, which includes Gulfstream and Jet Aviation. Prior to joining General Dynamics, Chong was a career military officer serving in various leadership roles in the U.S. Navy. She is a native of Hong Kong and is also fluent in Chinese. She graduated magna cum laude from the University of California, San Diego, with degrees in applied mathematics and French literature.
The Georgia Judicial Nominating Commission shortlisted three candidates for appointment to the Superior Court for the Chattahoochee Judicial Circuit, according to the Ledger-Enquirer.
The three finalists are:

•  Muscogee State Court Judge Ben S. Richardson.
•  Wesley A. Lambertus, with the law firm Brown & Adams.
•  John T. Martin Sr., of the Martin Law Firm.

The commission sent the nominations to Kemp in a letter Monday. Kemp will now schedule interviews with the finalists, the commission said.
The United States Court of Appeals for the Eleventh Circuit this morning hears arguments in the case arising from Georgia's "Heartbeat" abortion legislation, according to 13WMAZ.
The appeal comes amid a series of high-profile cases involving restrictions on abortion rights, as some states push to challenge Roe v. Wade. The 11th Circuit will stream oral arguments on YouTube.

The court will begin streaming at 9 a.m. The court's calendar lists the "heartbeat" case – SisterSong Women of Color Reproductive Justice Collective, et a. v Governor of the State of Georgia – second on the day.

A federal judge ruled last year that Georgia's law is unambiguously unconstitutional. – Judge Steve C. Jones wrote in a decision blocking the law that it "directly conflicts with binding Supreme Court precedent and thus violates (the) right to privacy and liberty secured by the Fourteenth Amendment."

If the 11th Circuit agrees with the federal court judge, Georgia could then appeal to the Supreme Court.

If the Supreme Court took the case at that point, they would be looking at the constitutionality of abortion laws that cite the "fetal heartbeat" concept – which could, if validated by the Supreme Court, potentially further erode Roe.
Georgia's United States Senators are both working to expand Medicaid in the state, according to WTVM.
Senator Jon Ossoff and Senator Raphael Warnock say they are urging congress to expand Medicaid.

They also say when the two were elected for the Senate, Georgia voted for expansion.

Senator Ossoff spoke about a Georgia hospital in Cuthbert, that closed last year in the middle of the pandemic — one of nine to close in the last 11 years in Georgia.

"Can you imagine…the only hospital for hours around in your community closing in the middle of a pandemic," Ossoff asked. "And these hospitals in Georgia have closed in large part because our state polticals leaders have refused to expand Medicaid and these hospitals in Georgia have closed in large part because our state poltical leaders have refused to expand Medicaid."

He says he plans to call on the Department of Health and Human Services and Department of Agriculture to reopen the medical center in Cuthbert.
Some law enforcement leaders are calling for mandatory minimum sentences for some crimes, according to the Center Square via the Albany Herald.
Georgia Sheriffs' Association Executive Director Terry Norris told the Senate Public Safety Committee that a solid justice system with harsher sentencing for violent crimes could deter criminals.

"We're all in favor of giving people a second chance, but not a third, fourth and fifth, particularly when those people are injuring or harming and victimizing other people," Norris said during a committee meeting Wednesday. "So, I say certainty in sentencing."

Reports show an increase in crime across the state this year. Crime in Atlanta doubled in the spring, according to reports. Gov. Brian Kemp has thrown money at the issue, and legislative leaders have called for funding to combat crime. The committee met Wednesday to discuss the trends and solutions.

Law enforcement leaders said Wednesday restoring the state's backlogged judicial system, employing more prosecutors and increasing the penalties for recidivism could help stanch the issue.

Sen. Kim Jackson, D-Atlanta, said she was concerned a push for mandatory minimum sentences would lead to mass incarceration.

"What do you imagine being the safeguards that get put in place so that we don't return to an era of having mass amounts of people in prison for nonviolent crimes, serving long sentences that ultimately leave them separated from their families, and their families, therefore, no longer having income from a particular person," Jackson said.
Richmond County voters who wish to vote on whether to issue $240 million dollars in debt to build a new James Brown Arena must be registered to vote by Monday, according to the Augusta Chronicle.
Monday is the deadline to register to vote in Nov. 2 elections in Georgia.

The only countywide question on the Richmond County ballot is a referendum on Augusta-Richmond County Coliseum Authority's issuing up to $240 million in general obligation debt to build a new James Brown Arena with access to Bell Auditorium.

The small municipalities of Hephzibah and Blythe in south Richmond County also have elections Nov. 2.
Lee Coker announced he will run as a Republican for State House District 6, which , according to the Dalton Daily Citizen News.
"I am pleased and honored to announce my candidacy for Georgia state House," Coker said. "I am dedicated to ensuring that the people of Murray and Whitfield counties have a representative that will ensure their voices are heard in the state House. The people of District 6 deserve an honest and diligent representative."

"The establishment has failed conservative voters, and I am ready to fight for Georgia. We need someone in the state House that will fight hard for election integrity, gun rights and freedom from pandemic mandates."

Coker, a Republican, is a lifelong resident of Whitfield County.
State House District 6 is currently held by State Rep. Jason Ridley (R-Chatsworth). There is some risk in announcing a challenge to an incumbent state legislator during redistricting as district lines could change based on that.
Republican candidate for the 7th Congressional District Rich McCormick spoke against school mask mandates, according to the Gwinnett Daily Post.
ER surgeon Rich McCormick argued that children are being harmed psychologically by what he called an "overreaction" and "fear mongering" over the Delta variant of COVID-19. He also called the re-usable masks that many people have been wearing during a pandemic a "disease-spreading organism."

"Do what's scientifically and anecdotally right and take care of our children by not mandating something that increases a problem," McCormick said.

"I'm a big proponent of being masked when you're in a hospital," McCormick said. "There's great evidence that when medical professionals wear a mask correctly and it's the right kind of mask, and you're around an infected patient, you have a 67% reduction of the infection rate, which is great. I'm also a double vaccinated person who wears the mask all day long at work."

"The problem is our children, and pretty much everybody in this room right now, doesn't wear the right mask, doesn't wear it the right way, and every time you take it off and put it down here to speak, you just contaminated this area and everything else you've been around."

"And, this happens continuously in schools as our kids who wear the same mask over and over again every single day, who doesn't throw it away after each use, and continues to put it down and pull it down when they use their phone or do whatever they do, are actually increasing the infections rather than decreasing the infections."
State Rep. Trey Kelley (R-Cedartown) has been sued over allegations that he failed to properly report a car accident in which he had no role. From the AJC:
Georgia state Rep. Trey Kelley is being sued in federal court over his failure to call 911 after his friend hit a bicyclist who later died.

The wrongful death suit, filed last week by the father of the victim, alleges that Kelley used his political office and influence to protect his friend rather than try to find and help the bicyclist.

An attorney for Kelley, a Republican from Cedartown who previously served as House majority whip, said Kelley called the local police chief and did nothing wrong.

Kelley's attorney, Lester Tate, said his client didn't violate any laws when he responded to Dover's call.

"Georgia does have a hit-and-run statute that imposes a duty on the driver, but for someone like Trey who arrived on a scene after the accident occurred, he had no duty to do other than what he did," Tate said.

Kelley has said he didn't initially know a person had been injured and he fully cooperated with law enforcement.
Glynn County organizations are working on a "Vaccinate Glynn" campaign, according to The Brunswick News.
Vaccinate Glynn, a mass vaccine campaign led by Family Connection Glynn, Coastal Community Health Services and other partners, began in August.

"We had our first event at Lady K's Kitchen, and we didn't have a big turnout," said Dominique Mack, executive director of Family Connection Glynn. "We had about four people to come and get vaccinated. And then we decided to pivot because we realized that a lot of folks still needed some more information and education."

Family Connection Glynn will partner with Coastal Community Health Services and the Department of Public Health to host a virtual education event at 6:30 p.m. Sept. 30. The event will include a panel discussion led by local healthcare professionals who will be able to answer audience questions about COVID-19 vaccines.

Speakers will include Dr. Kavanaugh Chandler and Dr. Jay Floyd from Coastal Community Health Services and Dr. Lawton Davis and nurse C. Paige Lightsey from the Department of Public Health.

The event will be held via Zoom and will also address the state of the pandemic in this community, reasons for vaccine hesitancy, misinformation about vaccines and more.

A virtual event minimizes the risks of spreading the virus, Mack said, as transmission rates in the community are currently high.
Tybee Island Council Member Jay Burke apologized for breaking the municipal ethics code, according to the Savannah Morning News.
The council approved the motion for Burke's apology in a four to one vote with Michael "Spec" Hosti opposing.

Burke's violation came during an exchange with a film production representative at a March council meeting. Burke told the rep, who was petitioning the council for a movie shoot on the beach, that filming would affect his family's beach rental business.

"I'm truly sorry that I misspoke. My concern was that the movie company needed to notify all the Tybee residents and businesses, not just my family business," said Burke.

Janet K. Will, the Tybee resident who filed the complaint, said she was glad the council voted the way they did, but felt that Burke's apology wasn't sincere.
Nancy Wren was disqualified as a candidate for Mayor of Sugar Hill because she is registered to vote elsewhere, according to the Gwinnett Daily Post.
The city issued an order disqualifying Nancy Wren from running for mayor on Sept. 13, following a hearing that looked into both whether she lived in the city and the fact that she is still listed in state records as being registered to vote in Hall County — which is outside the city limits.

Candidates for office in Sugar Hill need to live in the city for at least a year before running for office, but City Clerk Jane Whittington said Wren did not meet that requirement based on a review of other documents Wren has filed with the city in the past.

The disqualification of Wren effectively means the only other candidate in the race, Councilman Brandon Hembree, will now become Sugar Hill's next mayor without facing a challenger.