Liberty is a young female Labrador Retriever mix puppy who is available for adoption from Ruff Dog Rescue in Milton, GA.
Belle is a young female Pit Bull Terrier puppy who is available for adoption from Macon Bibb County Animal Welfare in Macon, GA.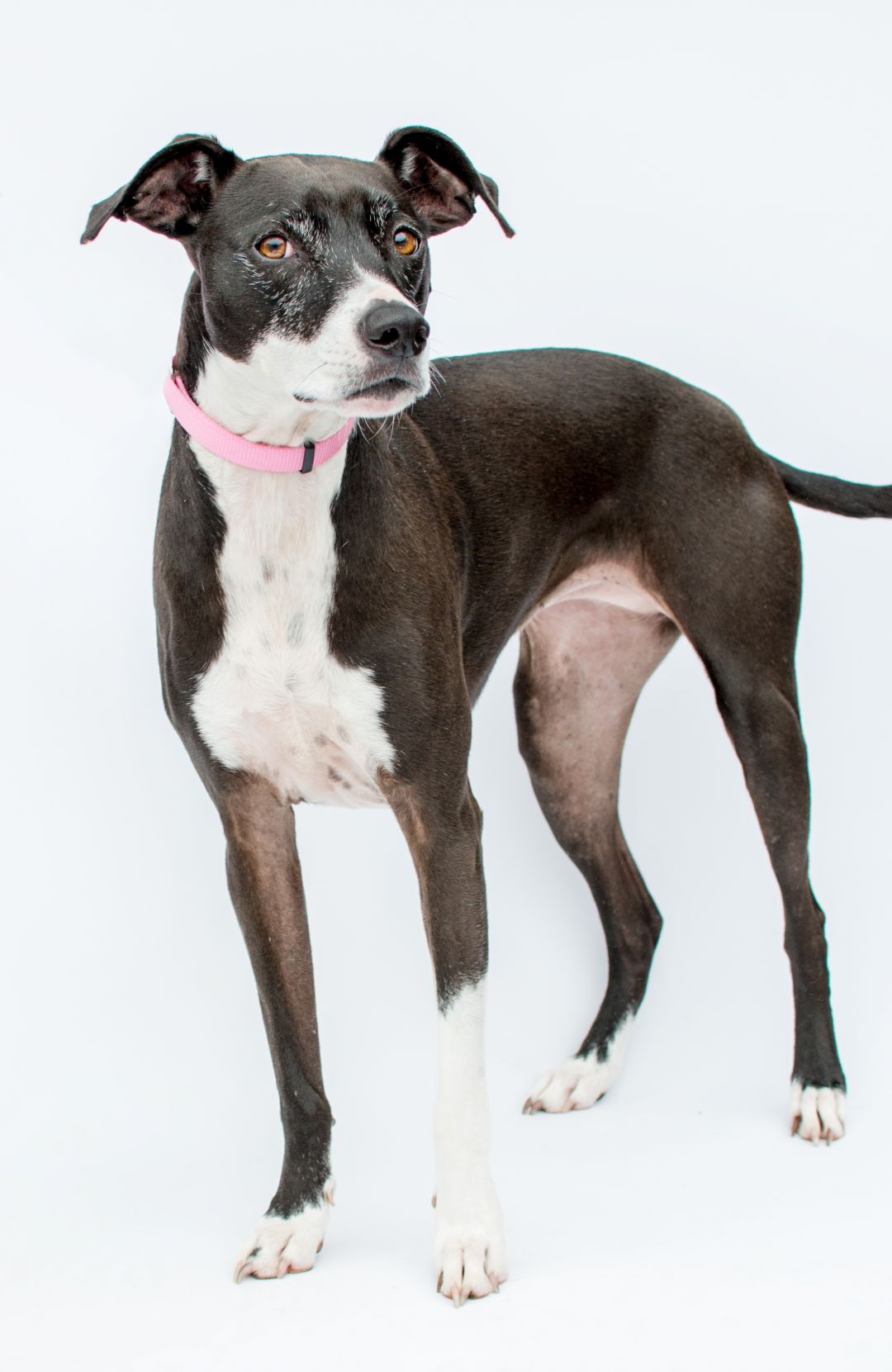 Belle is a 6-year old, 45-pound female Whippet who is available for adoption from Orphan Annie Rescue in Atlanta, GA.
I am good with other dogs my size or larger and do well with children. I am a loving, attention-seeking girl. I like to snuggle and give lots of kisses. I am energetic and love to run, so someone with an active lifestyle would be perfect for me.
The Macon Telegraph did a ride along with Bibb County Animal Enforcement.
Sonja Adams, manager of the Bibb County Sheriff's Office Animal Enforcement Division, said a third enforcement officer is in training, but it still isn't enough with an average of 60 to 100 calls per day.

If she had more officers, she said it would not mean more animals getting taken to the already overcrowded animal shelter. With additional officers, there could be more community outreach to prevent animal issues rather than just responding to calls, Adams said.

Bibb County passed an ordinance in 2014 requiring dogs and cats to be spayed or neutered, but many people don't comply and strays remain a problem, officials said.

With the county animal shelter full, as well as area non-profit shelters, Adams allowed The Telegraph to ride along with the enforcement officers to see first hand what they do each day.

Rozier picked up 17 dogs in one day recently, he said. He formerly worked animal control for the city of Macon before consolidation. The biggest difference now, he said, is that he has a wider area to cover.