James Oglethorpe was named Commissioner of Indian Affairs and Charles Wesley was named Secretary of Indian Affairs by the Georgia Trustees in London on September 24, 1735.
John Paul Jones, at the helm of US ship Bonhomme Richard, won a naval battle off the coast of England on September 23, 1779.
After inflicting considerable damage to the Bonhomme Richard, Richard Pearson, the captain of the Serapis, asked Jones if he had struck his colors, the naval sign indicating surrender. From his disabled ship, Jones replied, "I have not yet begun to fight," and after three more hours of furious fighting the Serapis and Countess of Scarborough surrendered to him.
The Judiciary Act of 1789, which established the first federal judicial system, was adopted on September 24, 1789 with the signature of President Georgia Washington. Under the Act, the original size of the Supreme Court was five Associate Justices and a Chief Justice. Washington nominated John Jay as Chief Justice, and John Rutledge, William Cushing, John Blair, Robert Harrison, and James Wilson as Associates.
Also established on September 24, 1789 were the office of Attorney General of the United States and the United States Post Office Department.
On September 25, 1789, Congress adopted the first twelve amendments, called the Bill of Rights, to the United States Constitution. A little more than two years later, in 1791, enough states had ratified ten of the Amendments, with two not receiving sufficient support.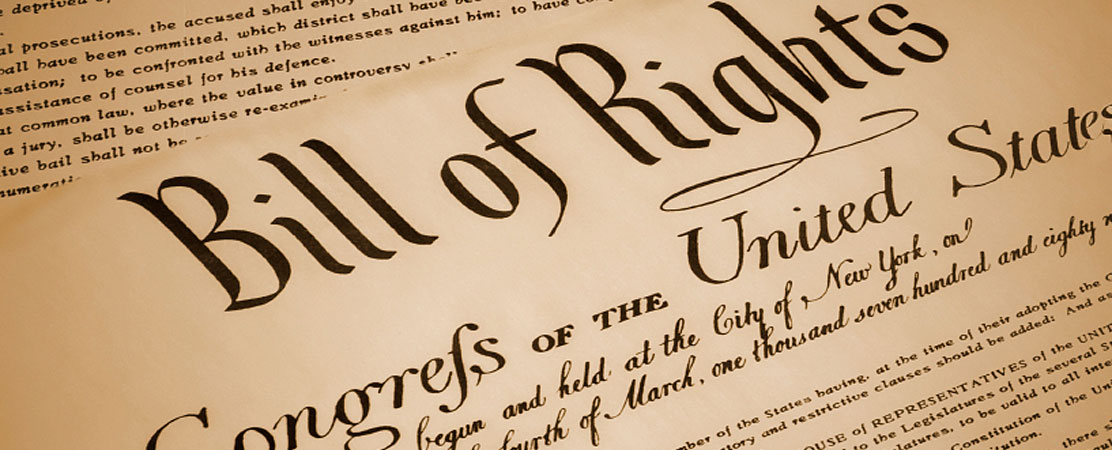 Meriwether Lewis and William Clark returned to St. Louis Missouri from their exploratory trip to the Pacific coast on September 23, 1806.
On September 22, 1862, Republican President Abraham Lincoln issued a preliminary Emancipation Proclamation, which stated,
". . . on the first day of January [1863] . . . all persons held as slaves within any State, or designated part of a State, the people whereof shall then be in rebellion against the United States shall be then, thenceforward, and forever free."
On September 24, 1862, the Confederate Congress adopted the Seal of the Confederate States of America.
President Rutherford B. Hayes visited Atlanta on September 22, 1877. Click here to read the text of his speech in Atlanta.
The Decatur Female Seminary opened with 60 students on September 24, 1889 and would later be chartered as Agnes Scott College.
White vigilantes seeking to assault African-Americans after reports of four white women being assaulted led to the Atlanta Race Riots on September 22-24, 1906, which would claim the lives of at least 25 African-Americans and one white person.
On September 22, 1918, the City of Atlanta gasoline administator prohibited non-emergency Sunday driving to conserve fuel for the war effort.
On September 23, 1944, President Franklin Delano Roosevelt was speaking at a dinner with the Teamsters union and addressed attacks that had been made by Republicans, including the allegation that after leaving his dog, Fala, behind in the Aleutian Islands, he sent a Navy destroyer to fetch the dog. This would become known as the "Fala speech."
These Republican leaders have not been content with attacks on me, or my wife, or on my sons. No, not content with that, they now include my little dog, Fala. Well, of course, I don't resent attacks, and my family don't resent attacks, but Fala does resent them. You know, Fala is Scotch, and being a Scottie, as soon as he learned that the Republican fiction writers in Congress and out had concocted a story that I'd left him behind on an Aleutian island and had sent a destroyer back to find him—at a cost to the taxpayers of two or three, or eight or twenty million dollars—his Scotch soul was furious. He has not been the same dog since. I am accustomed to hearing malicious falsehoods about myself … But I think I have a right to resent, to object, to libelous statements about my dog.
The idea for the joke was given to FDR by Orson Welles. The political lesson here is that any time you get an audience laughing at your opponent, you are winning.
A statue of former Georgia Governor Eugene Talmadge on the grounds of the Georgia State Capitol was unveiled on September 23, 1949, the 65th anniversary of Talmadge's birth near Forsyth, Georgia in 1884.
On September 23, 1952, Senator Richard M. Nixon was under fire for allegedly accepting $18,000 and using it for personal expenses. To salvage his place as the Vice Presidential candidate on Eisenhower's Republican ticket, Nixon took to the airwaves in the first nationally-televised address and delivered what came to be known as the "Checkers Speech. From The Atlantic:"
[A] 1999 poll of leading communication scholars ranked the address as the sixth most important American speech of the 20th century — close behind the soaring addresses of Martin Luther King, Jr., John F. Kennedy and Franklin Delano Roosevelt.

The "Checkers" speech wins this high rank for one stand-out reason: It marked the beginning of the television age in American politics. It also salvaged Nixon's career, plucking a last-second success from the jaws of abject humiliation, and profoundly shaped Nixon's personal and professional outlook, convincing him that television was a way to do an end-run around the press and the political "establishment."
Click here for the full text of the "Checkers Speech."
On September 24, 1960, USS Enterprise CVN-65, was launched from Newport News Shipbuilding in Norfolk, Virginia, the first nuclear-powered aircraft carrier. Enterprise was inactivated on December 1, 2012.
The Warren Commission report on the assassination of President John F. Kennedy was delivered to President Lyndon B. Johnson on September 24, 1964.
On September 23, 1976, President Gerald Ford and former Georgia Governor Jimmy Carter met in their first televised debate. On September 24, 1976, former Georgia Governor Jimmy Carter resumed campaigning after the first debate.
On September 24, 1976, former Georgia Governor Jimmy Carter resumed campaigning after the first debate against President Gerald Ford.On September 24, 1979, CompuServe offered the first dial-up computer information service to consumers.
Launched as MicroNET in 1979 and sold through Radio Shack stores, the service turned out to be surprisingly popular, thanks perhaps to Radio Shack's Tandy Model 100 computers, which were portable, rugged writing machines that dovetailed very nicely with the fledgling, 300-baud information service.

MicroNET was renamed the CompuServe Information Service in 1980. Around the same time, CompuServe began working with newspapers to offer online versions of their news stories, starting with the Columbus (Ohio) Dispatch in 1980. At least 10 major newspapers were offering online editions through CompuServe by 1982, including The Washington Post, the Los Angeles Times, and the San Francisco Examiner.
Friends debuted on NBC on September 22, 1994.
The last game played in Atlanta-Fulton County Stadium took place on September 23, 1996.
On September 24, 2009, it was announced that the College Football Hall of Fame would move to Atlanta, where it opened on August 23, 2014.
Georgia Politics, Campaigns, and Elections
President Donald Trump announced his nomination of Randy Evans as Ambassador to Luxembourg.

Mr. Evans is a distinguished attorney, author and public servant. He is currently a partner in the global law firm, Dentons US LLP, which has offices in over 90 countries, and co-chairs the Georgia Judicial Nominating Commission. Mr. Evans was Counsel to the Office of the Speaker of the U.S. House of Representatives from 1995 – 2007. Mr. Evans has been a leader in both the American Bar Association and the Georgia Bar Association serving in senior positions in both. He has co-authored eight books and is a syndicated columnist writing on ethics, climate change and current events. Mr. Evans attended West Georgia College (B.A. 1980), Carrollton, Georgia, and the University of Georgia Law School (Juris Doctor 1983), Athens, Georgia.
The Trump Administration also announced the nomination of A.D. Frazier to the Tennessee Valley Authority.
Vermont Senator Bernie Sanders will campaign in Atlanta for Vincent Fort's campaign for Atlanta Mayor.
Former Congressman Paul Broun is endorsing Judge Roy Moore in Alabama's Republican Senate runoff. From the press release:
Former Congressman Paul Broun has announced his endorsement Judge Roy Moore for the U.S. Senate.

"Judge Moore is just the kind of man we need in the Senate. He has demonstrated the courage of his convictions over 20 years of service to the people of Alabama and I am confident he will continue to do the same in Washington." said Broun, "When I was in Congress is used a four step criteria for evaluating legislation – Is it Constitutional and a proper function of government? Is it morally right? Is it something we need? Can we afford it? – I am confident that Roy Moore will do the same as Senator."

Congressman Paul Broun served in the U.S. House of Representatives from 2007-2015. During his tenure, Congressman Broun was ranked in the Top 10 Conservatives by Heritage Action and received a career average rating of more than 95% Conservative from the American Conservative Union, Conservative Review, Americans for Prosperity, and Club for Growth.
Governor Nathan Deal announced yesterday that OneTrust will create 500 new jobs and invest $5 million in Fulton County.
"Georgia's status as a top technology hub continues to attract and retain innovative industry leaders like OneTrust," said Deal. "With years of experience in Georgia's business community, OneTrust's leadership recognizes the advantages of operating and expanding in our competitive economic environment. By reinvesting in Georgia's strategic resources and our deep talent pool, OneTrust will grow its access to the global market and reach its customer base more efficiently. This announcement is a testament to the strength of our technology infrastructure and will further strengthen Georgia's reputation among technology companies in the global marketplace."
The Georgia State Ethics Government Transparency and Campaign Finance Commission decided against moving forward with charges in last year's Muscogee County School Board elections.
After a 90-minute hearing Thursday in Atlanta, a state ethics commission chose not to pursue a complaint against Muscogee County School Board representatives Frank Myers and John Thomas for their efforts last year to defeat two board candidates in a runoff.

The hearing was to determine whether the board found "probable cause" to further investigate the actions of the committee "School Reform 2016," through which Myers and Thomas funded a campaign against Cathy Williams, who won the July 26 runoff for the school board District 7 seat, and Pat Hugley Green, who was re-elected to represent District 1.

Though the ethics panel now called the Georgia Government Transparency and Campaign Finance Commission chose not to pursue the case, it also did not dismiss the complaint. The effect was to table the matter.

Myers said the commission's finding no probable cause was a victory for him and Thomas, ending 14 months of controversy. He repeatedly said during the hearing that he hoped it would settle the matter once and for all.

"I want this to be done," he said.
SCANA was served with a federal subpoena for documents relating to the nuclear reactor construction project recently abandoned in South Carolina.
"The subpoena requires the Company to produce a broad range of documents related to the project," SCANA officials wrote. "The Company intends to cooperate with the government's investigation."

SCANA is the parent company of South Carolina Electric & Gas Co. Along with Santee Cooper, the companies spent nearly $10 billion on two new reactors before deciding July 31 to halt construction following the bankruptcy of lead contractor Westinghouse.

The failure left nearly 6,000 people jobless.

A federal probe into the failure has been rumored, and Thursday's news that Justice Department attorneys had issued subpoenas served as official confirmation of an investigation.

State lawmakers have convened panels looking into the failure, which has cost ratepayers more than $2 billion and accounts for 18 percent of SCE&G customers' electric bills. A 2007 state law allows SCE&G to recoup its debt from customers if state regulators deem money was spent prudently, but legislators want to stop that.
Peach County Sheriff Terry Deese was named Sheriff of the Year by the Georgia Sheriffs' Association.
Lawmen from across the state gave a standing ovation to their 2017 Sheriff of the Year during the fifth annual Salute to Georgia Sheriffs hosted by Jones County Sheriff Butch Reece at the Walnut Creek Shooting Preserve.

Georgia Lt. Gov. Casey Cagle spoke of the respect he has for Deese.

"I know the tears in the man's eyes by having to do what he had to do, but that is what his duty is," Cagle said. "I love a man who always leads with his heart."

Not only did Deese rally his deputies, but he comforted the Sondron and Smallwood families, Cagle said.

The Peach County deputies were two killed in what Deese called a "very bad year for law enforcement."

"In the state of Georgia, we lost nine good men for no reason," Deese said.
Christopher Gyening announced he will run for the State House seat being vacated by John Pezold, who is not running for reelection.
Christopher Gyening, 27, announced his intentions Tuesday night at the Muscogee County Republican Party meeting. Gyening, who lives in north Columbus but attended high school in Troup County, is a non-traditional candidate for the seat, that covers parts of Muscogee, Harris and Troup counties.

Gyening is a 2016 Columbus State University graduate with a degree in military and global issues. He enlisted in the Georgia Army National Guard, 648 Maneuver Enhancement Brigade assigned to Fort Benning. He works as a part-time teller for Synovus.

Gyening said he was pleased with the way his announcement was received by the local Republican party.

"I am a young, black Republican and I think that kind of shocked everybody," he said. "But between Troup County and living in north Columbus, I have been around this district for 10 years."
Democrat Otha Thornton announced he will run for State School Superintendent in 2018.
Healthcare
In Washington, the Graham-Cassidy legislation would partially repeal Obamacare.
• Repeal the ACA Medicaid expansion and individual insurance market subsidies—including premium tax credits, cost-sharing reductions, and the basic health program—as of 2020.

• Create a new block grant program to states, which replaces the ACA's Medicaid expansion and insurance subsidies, for years 2020-2026. States would have flexibility to use these funds to cover the cost of high-risk patients, assist individuals with premiums and cost-sharing, pay directly for health care services, or provide health insurance to a limited extent to people eligible for Medicaid.

• Convert federal funding for the traditional Medicaid program from an open-ended basis to a capped amount.

The bill also repeals the penalties under the ACA's individual and employer mandates and allows states to waive benefit requirements and community rating in the individual and small group markets. The proposal would fundamentally alter the current federal approach to financing health coverage for more than 80 million people who have coverage through the ACA (Medicaid expansion or marketplace) or through the traditional Medicaid program.

Six states would see at least 40% more in federal funds under the proposal: Tennessee (44%), South Dakota (45%), Georgia (46%), Kansas (61%), Texas (75%), and Mississippi (148%).
CNN discusses procedures for Graham-Cassidy,
Due to procedural rules under reconciliation, Republicans can currently pass a health care bill with a 51-vote majority, but after September 30 they would need 60 votes, meaning they'd need help from Democrats — who are adamantly opposed to repealing the health care law known as Obamacare.

So far only one Republican — Sen. Rand Paul — has definitively refused to support the Graham-Cassidy bill, and Republicans, who hold a 52-48 majority, can only afford to lose one more of their own in order to pass the bill with a tie-breaking vote from Vice President Mike Pence. If they lose two more Republicans, then there's no path for the bill as written to proceed.

Has serious concerns
Sen. Lisa Murkowski (Alaska) — "My issues are still how they derive the formula and how that works with the numbers for Alaska"
Sen. John McCain (Arizona) — "Deeply disturbed" by the lack of regular order on the bill, still looking at it "carefully"
Sen. Susan Collins (Maine) — Undecided but has concerns about Medicaid cuts, coverage numbers, and the fact that the full CBO score won't be ready in time.

Unclear
Sen. Johnny Isakson (Georgia) — Spokeswoman said he was undecided
Sen. David Perdue (Georgia) — Said he was still looking at it
Andy Miller at Georgia Health News writes about the economic effects that follow a hospital closure in rural Georgia.
Opportunity has been dying in Wheeler County for the last 20 years. Agriculture was once the primary employer, yet the Wheeler Correctional Facility, a privately run prison, is now the biggest source of jobs. With 39 percent of the central Georgia county's population living in poverty, there aren't enough patients with good insurance to keep a hospital from losing money.

The hospital's closure eliminated the county's biggest health care provider and dispatched yet another major employer. Glenwood's mayor of 34 years, G.M. Joiner, doubts that the town will ever recover.

"It's been devastating," the 72-year-old mayor said, leaning on one of the counters in Glenwood's one-room city hall. "I tell folks that move here, 'This is a beautiful place to live, but you better have brought money, because you can't make any here.' "

The drive to the nearest hospitals in neighboring counties averages between 30 and 45 minutes, depending on where the patient is coming from in Wheeler County. The county's two ambulances don't carry blood. And any delay in getting to an emergency room can be deadly for someone who has suffered a heart attack, a stroke or massive trauma.

Wheeler County's director of emergency medical services, Selena Howell, estimates that keeping Lower Oconee Community Hospital open would have made the difference in saving four or five lives over the last three years.

"Now that may not seem like a lot, but it sure meant something to those folks' families," she said.

many uninsured people have come to rely on emergency room care. Under the federal Emergency Medical Treatment and Labor Act of 1986, hospitals are required to screen and stabilize patients regardless of their insurance status or ability to pay, which means hospitals often end up absorbing the costs associated with those patients. This is called "bad debt."

Meanwhile, financial help from the federal government has decreased in recent years. Due to sequestration, Medicare payments have been reduced. To find the funds to insure more people, the Affordable Care Act cut back a program to reimburse rural hospitals for bad debt. And cuts are coming to the Disproportionate Share Hospital program, which provides extra funding for hospitals that serve higher levels of low-income patients.
If you're interested in healthcare policy or in economic development, the article is worth reading in its entirety.
Max Blau takes a look at the impact of cuts to Disproportionate Share Hospitals (DSH) payments.
Since the '80s, Disproportionate Share Hospitals payments — a part of Medicaid and Medicare — have offset a portion of the uncompensated care hospitals provide to patients every year. But because of a quirk of Obamacare's implementation, the payments were slated to be gradually cut over an eight-year period. After temporary extensions over the past three years, the first of a total $43 billion in payment cuts are set to kick in on October 1.

Grady Health System faces the prospect of at least $11 million in cuts in 2018 — growing to $45 million in 2024 — that would be a "major hit to Grady's bottom line," according to CEO John Haupert. In recent years, Haupert has warned that cuts to DSH payments may force his hospital to close either its OB-GYN clinic or mental health department — the latter being the second-largest provider of mental health services in Georgia.