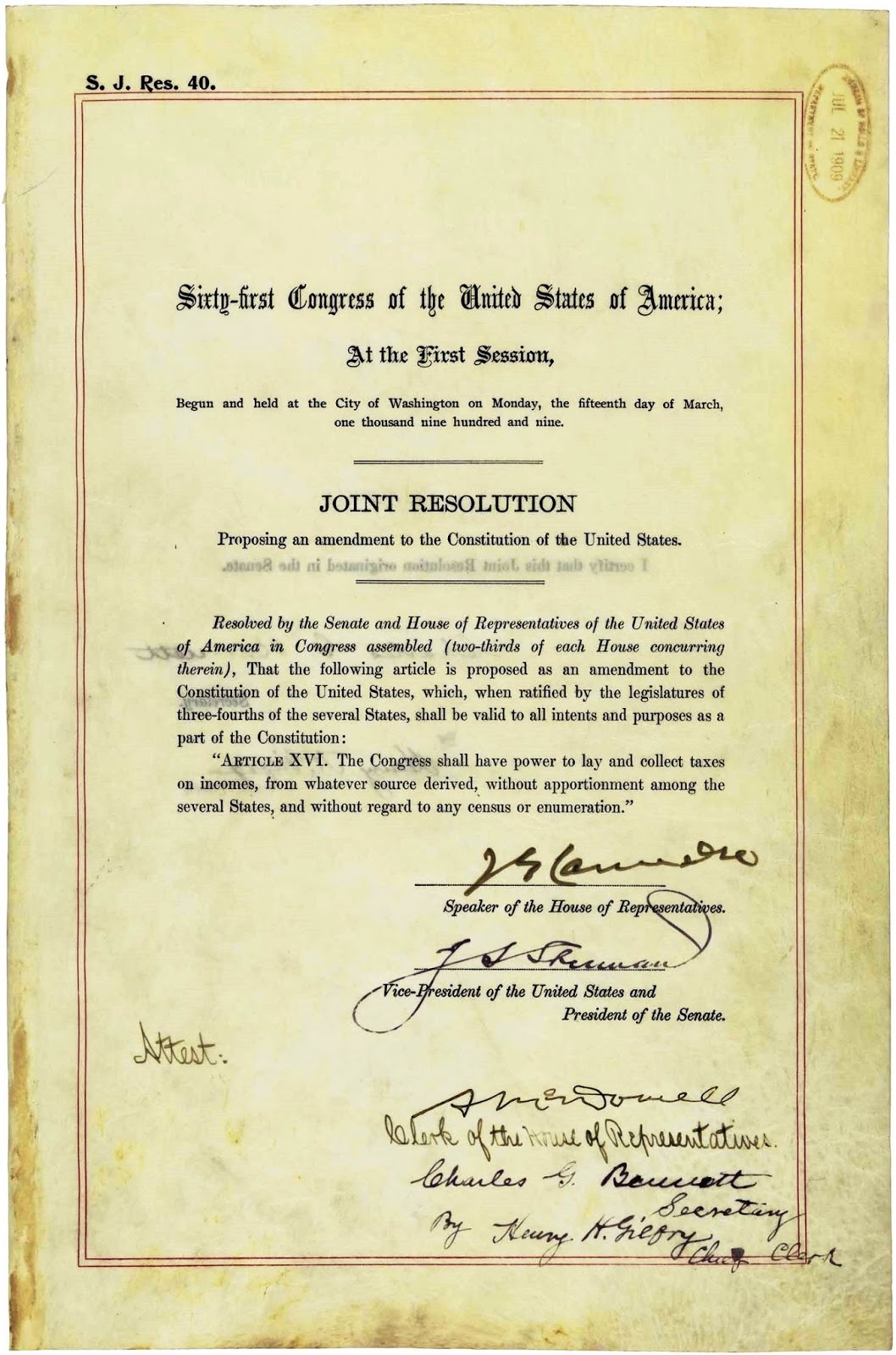 On August 3, 1910, Georgia became the ninth state to ratify the 16th Amendment to the United States Constitution, which allows Congress to levy a tax without apportioning it among the states.
Calvin Coolidge was sworn in as President on August 3, 1923 after Warren Harding died in office.
On August 3, 1982, Michael Hardwick was arrested, setting in motion the prosecution that would eventually lead to the United States Supreme Court in the case of Bowers v. Hardwick.
The World of Coca-Cola opened on August 3, 1990 between Underground Atlanta and the Georgia State Capitol.
Georgia Politics, Campaigns, and Elections
Georgia First Lady Sandra Deal visited Gordon Hospital in Calhoun to talk up the First Steps Georgia program.
Mrs. Deal began her visit meeting with staff of Family Resource Center of Gordon County, showing them the children's book, "Who I'd Like To Be," written by 90-year-old Elizabeth Brown, with illustrations by the author's 8-year-old great-granddaughter, Alexandria Elizabeth Brown. She left several copies of the book to be handed out to new families.

"It's a nice message," said Mrs. Deal of the book. "I just love this book. It's important for parents to read to their children, and this book is a good one for families to read together."

Mrs. Deal also discussed the importance of childhood immunizations.

"I like to encourage immunizations," said Mrs. Deal. "I was raised in a time with mumps and measles, so I know what it's like to go through those things. It's important to protect our babies and protect our children."

The hospital received immunization cards from Mrs. Deal to pass on to new mothers. The cards have a section to add any immunizations received and can be conveniently carried in a wallet or purse.

First Steps Georgia is a parenting support service for all families who are expecting a child or who have children less than five years old. First Steps provides universal support services including a localized community resource guide, referrals to relevant resources and age-appropriate information in maternal health, newborn/child health, home and child safety, community and family safety, school readiness and family economic self-sufficiency.
Gwinnett County Commission Chair Charlotte Nash attended the beginning of demolition of Olympic Tennis Stadium.
"It is a little bit sad to see a facility like this, that was part of the Olympics in '96, at the point where it's time to take it down and do something else, but that's sort of the circle of life," said Gwinnett County Commission Chairwoman Charlotte Nash. "A building is just like everything else. It has a lifetime, and at points in time it's time for it to come to an end and be recycled for another use."

The county acquired the property from the Stone Mountain Memorial Association in a land swap last fall. Officials announced at that time that the stadium would be demolished so the site could be turned over to developers for redevelopment.
Canton Mayor Gene Hobgood vetoed a rewrite of the city's alcohol ordinance.
More than a week after Canton City Council members voted to approve a new alcohol ordinance that would allow growler stores to pour alcohol, Mayor Gene Hobgood has vetoed the ordinance on grounds that it is "complicated, confusing and in some cases arbitrary," according to an official veto.

However, council members will have the opportunity to overrule the mayor's veto at a special called meeting Thursday at 4:30 p.m. in City Hall, as allowed by the city's charter.

Council members voted to approve the ordinance to permit consumption on premises of retail package stores in historic downtown Canton 5-1 at the last business meeting July 20. Only 25 percent of the business's profits could come from pouring; 75 percent of revenue would have to come from packaged beer and wine consumed at home, according to the proposed ordinance changes.

In the veto, Hobgood lays out several points, including that the ordinance would allow growler stores to offer craft beer and wine with 13 to 14 percent alcohol content, but no food requirement, that it only applies to the downtown district, it has been redrafted and changed four times already and the 25 percent maximum consumption limit is "arbitrary and has no real foundation for the limit" since it could be challenged in court to extend to the current 40 percent requirement for restaurants.

Hobgood wrote that this amendment would be "the first of its kind in this city which would allow for both package sales and consumption on premises at the same retail establishment."
DeKalb County Commissioners have objected to Emory University's attempt to annex itself into the City of Atlanta.
The DeKalb Board of Commissioners voted 5-0 Tuesday to object to Emory's annexation, invoking a state law requiring arbitration to settle disputes over zoning, density and infrastructure.

If approved, the annexation would add 744 acres to Atlanta's borders and could lead to city tax money being used to fund a light-rail MARTA line from Lindbergh Station to the university's campus. The area would remain in DeKalb County, but many services would be taken over by the city.

DeKalb CEO Mike Thurmond said the county, city, Emory, MARTA and public school systems should negotiate before completing the annexation of the region, which is currently unincorporated.

"The objections submitted by the county should not be seen as opposition to the proposed Emory annexation," Thurmond said in a statement. "… Our objections are designed to ensure that all the issues associated with the proposed annexation are thoroughly vetted and that citizens have the ability to be informed regarding potential impact on their neighborhoods, communities and the county as a whole."

Two commissioners left the meeting before the vote: Nancy Jester and Larry Johnson.

Jester said she didn't agree with protesting the annexation. She said she recused herself from the vote because her husband, Stan Jester, is a member of the DeKalb school board.

"We really need to work on being friends. That's where we should be, and not trying to make someone stay when they don't want to," Jester said. "They're still going to be in DeKalb County, and there will be services that DeKalb County renders, so how do we make the best of that relationship?"
State Rep. Jason Spencer (R-Woodbine) wants to further extend the statute of limitations for some victims of childhood sexual abuse.
Current laws "protect child predators and deny justice to abuse survivors," said state Rep. Jason Spencer (R-Woodbine). Spencer is sponsoring House Bill 605, which would allow victims to sue not only abusers but also institutions that sheltered them.

Spencer led the effort to pass the Hidden Predator Act of 2015, which created a two-year window for victims to sue their abusers even if the statute of limitations had passed. Normally, adults must sue over childhood abuse by age 23.

Thirteen cases were filed under the Hidden Predator Act before it expired June 30.

"I was unaware of how stiff the opposition was," Spencer said. "The opposition worked the back channels of the legislative process. That is unacceptable with this issue."
Phrasing.
Five Georgia legislators have been appointed as commissioners to a national conference of states meeting.
Georgia Senate President Pro Tem David Shafer and House Speaker David Ralston have appointed two Romans among five Georgia commissioners to attend the first national conference of states meeting in Phoenix, Arizona, beginning Sept. 12. Rome attorney and 2016 Republican National Convention delegate David Gulden­schuh and State Senator Chuck Hufstetler-R, of Rome, will be joined by Rep. Timothy Barr, R-Lawrenceville, Rep. Andrew Welch, R-McDonough, and Sen. Bill Cowsert, R-Athens.

The conference of states was called for by the Arizona legislature to start the planning for a prospective balanced budget amendment to the U.S. Constitution. In order to pass such an amendment, 34 states have to pass a resolution calling for the convention and 38 states would have to ratify any proposed amendment.
Columbus State University received a grant from the National Security Agency to develop a cybersecurity training tool.
"The award makes CSU one of the top universities in the nation in providing technologies for cybersecurity workforce development to universities, government and private sector across the nation," said Shuangbao Wang, a professor in CSU's TSYS School of Computer Science in a press release.

The tool will be internet-based, allowing it to be accessed anywhere in the world. Wang expects it will eventually be used by global Department of Defense installations and other private and public organizations.

"We are building a tool that people across the nation can use to develop cybersecurity training, which guarantees compliance with government and industry standards for cybersecurity workforce development," said Wang.
Savannah City Manager Rob Hernandez said the city is willing to match job offers for police officers as the municipal-county police merger is undone.
Richmond County Commissioners and Board of Education members approved rollback millage rates for their respective portions of property tax bills.
Fort Gordon will launch a Cyber District as the focal point of anticipated growth in the cyber security industry.
The Alliance for Fort Gordon is announcing today the launch of a partnership among military, business and civic leaders to position the Augusta area to best distribute economic benefits expected with the area's growing boom in cybersecurity jobs and businesses.

The term "Fort Gordon Cyber District" was coined last year to broadly describe the concept of the new partnership. Now the focus is on fostering what the alliance has called "a unique, welcoming culture combined with advanced technological opportunities to create the ideal environment for technology professionals to live, work, and play."

With the anticipated rise of cyber-related workers coming to the Augusta area, the new residents will need homes and apartments, convenient places to work and a variety of options on how to spend their leisure time. Partners in the Cyber District are committing to touting and improving those areas of demand.

The Cyber District encompasses Richmond, Columbia, Burke, McDuffie and Lincoln counties in Georgia, and Aiken and Edgefield counties in South Carolina. That includes the Army's Cyber Center of Excellence and Augusta University's Cyber Institute.

The Army's Cyber Command is expected to move to Fort Gordon by 2020 from Fort Belvoir, Va. Also, the Georgia Cyber Innovation and Training Center – designed to promote modernization in cybersecurity through public-private partnerships – is under construction on Reynolds Street downtown.
Billions and Trillions
Congressman Buddy Carter (R-Pooler) discussed federal funding for the Savannah Harbor Expansion Project.
Carter, R-1, answered a question from Rotary [Club of St Simons] member Gary Schwartz by saying part of President Donald Trump's $1 trillion infrastructure plan will include harbor dredging, and that he is working to have the ports in Brunswick and Savannah included in that plan.

"Whether we can get it into that trillion, I don't know. There are a lot of projects out there across this country, and they are expensive," Carter said. "You'd think a trillion dollars is a lot of money, and it is, but it gets sucked up pretty quick."

Jennifer Broadus asked what Carter thought about having the states individually run their own health care programs. State sovereignty is more effective than the federal government's "cookie cutter" approach, he said. A proposal to that effect had been made, but he has not read it yet, he added.

Carter was asked in the final question if there was anything Congress could do to get doctors the resources they need to provide effective health care to all, or at least give doctors more support.

Carter said the primary issue was with Medicaid. The majority of people who were able to get insurance because of the Affordable Care Act were just added to Medicaid, he said. Many of them were able bodied, he said. Medicaid, a state-federal program to insure low-income adults, children and disabled people, was expanded in some states under the ACA. Carter said the once-proposed Republican replacement, the American Health Care Act, would have addressed this.
Southern Company released their latest estimate for a cost to complete two new nuclear reactors at Plant Vogtle.
The full price of expanding Plant Vogtle has swelled to more than $25 billion and the project has slipped further behind schedule in the wake of a key contractor's bankruptcy, according to estimates disclosed Wednesday by Southern Company.

The Atlanta utility hasn't made a decision about whether the troubled nuclear expansion should continue.

But in comments during a conference call with investors, Southern CEO Tom Fanning indicated he leans toward recommending to state regulators that it be completed.

"From a lot of scenarios, going forward with nuclear may make sense," Fanning said.

The $25 billion pricetag is nearly double the original forecast of about $14 billion to add two reactors to the two already at Vogtle.
If work goes forward, the completion of Unit 3 would now go from June 2019 to sometime between February 2021 and March 2022, according to the schedule. The prospects of bringing Unit 4 online would go from June 2020 to somewhere between February 2022 and March 2023.

The cost to Georgia Power would increase anywhere from $1 billion to $1.7 billion, raising the company's commitment for its 45 percent share of the project from $5.7 billion to anywhere from $6.7 billion to $7.4 billion. The company projected it would cost $400 million to cancel the project.

After the company makes its report to the commission, a final decision on whether to proceed is expected by the end of the year, according to commission chairman Stan Wise.

While the economics should make sense for the decision, there is also where the project fits in terms of the state's desire to have a diversity of fuel sources in its overall energy plan, Fanning said. For Georgia, "nuclear is important," he said.
Coweta County is considering a property tax millage rate increase to fund additional public safety positions.
Coweta County is considering a property tax increase of 8.6 percent, and three public hearings are scheduled on the proposed increase.

Hearings will be Aug. 8 at 6 p.m., Aug. 22 at 7:30 a.m. and Aug. 22 at 6 p.m. The hearings will be held in the county commission chambers, upstairs at 37 Perry St. in downtown Newnan.

The county is proposing the increase in the millage rate to fund 44 new public safety positions.

County staff are proposing 26 new positions at the Coweta County Fire Department along with two additional ambulances, and 18 new positions for the Coweta County Sheriff's Office.

The new fire department positions will be budgeted as 12 emergency medical positions and 14 firefighter positions, said Coweta County Administrator Michael Fouts. The two new ambulances will bring the county's total to nine.

The county has applied for a federal grant that will cover 75 percent of the personnel costs for the new fire and EMS positions for two years, and 35 percent for the third year. If the county receives the grant, the money from the millage rate increase will first go toward the county's portion of the salaries, and the rest into a fund to pay for the future personnel costs for the positions.
Healthcare
Don McKee at the Marietta Daily Journal reviews the thinking on how Georgia can proceed on healthcare funding.
Gov. Nathan Deal says his administration will consider Medicaid waivers, which allow a state to try new ways to deliver and pay for services provided by Medicaid and the Children's Health Insurance Program.Waivers from the federal government would mean the state could get federal funds with more flexibility on how to spend them — and, hopefully, do a better job of it.

Deal indicated in late June that options to be explored could include changing the "mandated minimum coverage" requirements of Medicaid.

But Georgia should follow the lead of other states, says state Rep. Jay Powell, R-Camilla, co-chairman of the House Rural Development Council, as Georgia Health News reported. "There's no point in reinventing the wheel," he said at a Bainbridge meeting. As for expecting action by Congress, Powell said: "We can't wait for them. I mean, hopefully they'll do something that makes sense, but if we wait for them, we're going to lose another eight hospitals. So we can't wait for them." That's for sure.
A story by Elly Yu at WABE explains how Medicaid waivers work.
State Sen. Renee Unterman, R-Buford, chair of the Senate Health and Human Services Committee, said the state is in a crisis, citing rural hospital closures in recent years and high healthcare costs.

"It's a crisis and if we take one tool off, and say — 'Well, we're not going to look at that, we don't like that,' — I think that's not a good thing. I think that everything should be on the table," Unterman said.

Medicaid waivers allow states to "waive" certain requirements under the law and allow them flexibility with Medicaid, the government insurance program for the poor, elderly and people with disabilities.

"They've been used over many years to allow states an avenue to test new approaches in Medicaid that, of course, differ from the program rules that are part of federal law," said Robin Rudowitz, associate director of the Kaiser Family Foundation's Program on Medicaid and the Uninsured.

Unterman said she's expecting to see the issue of waivers come up in next year's legislative session. Two committees in the legislature are currently looking at rural health and healthcare.

"We need to move forward, and we need to be proactive and we need to be ready for the session to start in 2018," she said.
Monroe County Commissioners and Hospital Authority members voted to approve $10 million in bonds to support their local hospital.
Chairman of the Monroe County Commission Greg Tapley said the commission is upholding the wishes of Monroe County residents to keep the hospital up and running.

"They wanted to save the hospital and that's part of what we're going tonight," Tapley said.

In a March special election, residents voted for a tax increase to "support the availability of health care services at the Monroe County Hospital."

Bond attorneys issued $6.2 million in taxable bonds to pay off the existing line of credit and hospital debt.

The other $3.9 million is tax-exempt for renovations to keep the hospital financially successful in the future. The bonds will close on Aug. 10.