Georgia and American History
James Oglethorpe was named Commissioner of Indian Affairs and Charles Wesley was named Secretary of Indian Affairs by the Georgia Trustees in London on September 24, 1735.
John Paul Jones, at the helm of US ship Bonhomme Richard, won a naval battle off the coast of England on September 23, 1779.
After inflicting considerable damage to the Bonhomme Richard, Richard Pearson, the captain of the Serapis, asked Jones if he had struck his colors, the naval sign indicating surrender. From his disabled ship, Jones replied, "I have not yet begun to fight," and after three more hours of furious fighting the Serapis and Countess of Scarborough surrendered to him.
The Judiciary Act of 1789, which established the first federal judicial system, was adopted on September 24, 1789 with the signature of President Georgia Washington. Under the Act, the original size of the Supreme Court was five Associate Justices and a Chief Justice. Washington nominated John Jay as Chief Justice, and John Rutledge, William Cushing, John Blair, Robert Harrison, and James Wilson as Associates.
Also established on September 24, 1789 were the office of Attorney General of the United States and the United States Post Office Department.
On September 25, 1789, Congress adopted the first twelve amendments, called the Bill of Rights, to the United States Constitution. A little more than two years later, in 1791, enough states had ratified ten of the Amendments, with two not receiving sufficient support.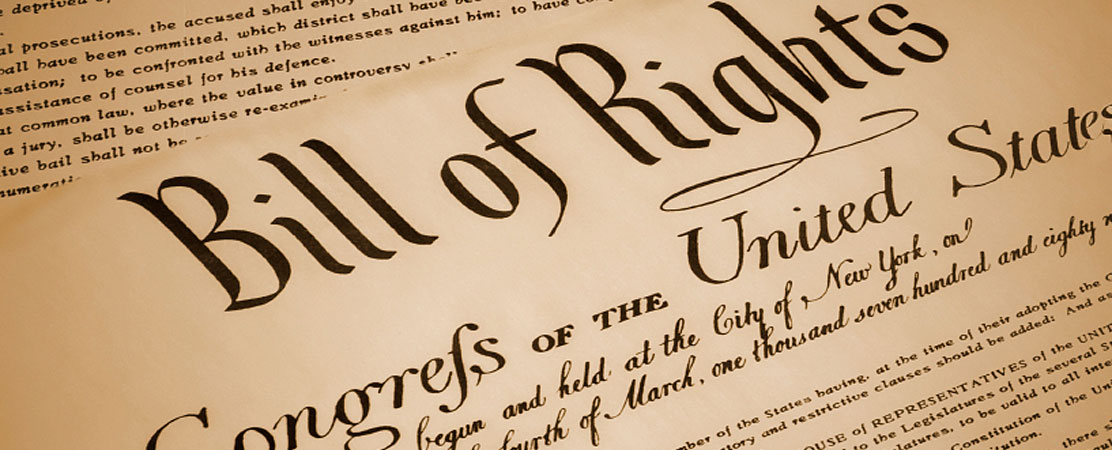 Meriwether Lewis and William Clark returned to St. Louis Missouri from their exploratory trip to the Pacific coast on September 23, 1806.
On September 24, 1862, the Confederate Congress adopted the Seal of the Confederate States of America.
On September 25, 1864, Confederate President Jefferson Davis met with General John Bell Hood and visited troops at Palmetto, Georgia.
The Decatur Female Seminary opened with 60 students on September 24, 1889 and would later be chartered as Agnes Scott College.
Sir Albert Henry George Grey, 4th Earl Grey was appointed British Governor General of Canada on September 26, 1904. We shall drink his tea in his honor this afternoon.
On September 26, 1928, future President Franklin D. Roosevelt spoke in Atlanta on behalf of Democrat Alfred Smith's campaign for President.
Atlanta-born Robert Trent "Bobby" Jones won his first Grand Slam on September 27, 1930.
On September 23, 1944, President Franklin Delano Roosevelt was speaking at a dinner with the Teamsters union and addressed attacks that had been made by Republicans, including the allegation that after leaving his dog, Fala, behind in the Aleutian Islands, he sent a Navy destroyer to fetch the dog. This would become known as the "Fala speech."
These Republican leaders have not been content with attacks on me, or my wife, or on my sons. No, not content with that, they now include my little dog, Fala. Well, of course, I don't resent attacks, and my family don't resent attacks, but Fala does resent them. You know, Fala is Scotch, and being a Scottie, as soon as he learned that the Republican fiction writers in Congress and out had concocted a story that I'd left him behind on an Aleutian island and had sent a destroyer back to find him—at a cost to the taxpayers of two or three, or eight or twenty million dollars—his Scotch soul was furious. He has not been the same dog since. I am accustomed to hearing malicious falsehoods about myself … But I think I have a right to resent, to object, to libelous statements about my dog.
The idea for the joke was given to FDR by Orson Welles. The political lesson here is that any time you get an audience laughing at your opponent, you are winning.
A statue of former Georgia Governor Eugene Talmadge on the grounds of the Georgia State Capitol was unveiled on September 23, 1949, the 65th anniversary of Talmadge's birth near Forsyth, Georgia in 1884.
On September 23, 1952, Senator Richard M. Nixon was under fire for allegedly accepting $18,000 and using it for personal expenses. To salvage his place as the Vice Presidential candidate on Eisenhower's Republican ticket, Nixon took to the airwaves in the first nationally-televised address and delivered what came to be known as the "Checkers Speech. From The Atlantic:"
[A] 1999 poll of leading communication scholars ranked the address as the sixth most important American speech of the 20th century — close behind the soaring addresses of Martin Luther King, Jr., John F. Kennedy and Franklin Delano Roosevelt.

The "Checkers" speech wins this high rank for one stand-out reason: It marked the beginning of the television age in American politics. It also salvaged Nixon's career, plucking a last-second success from the jaws of abject humiliation, and profoundly shaped Nixon's personal and professional outlook, convincing him that television was a way to do an end-run around the press and the political "establishment."
Click here for the full text of the "Checkers Speech."
On September 24, 1960, USS Enterprise CVN-65, was launched from Newport News Shipbuilding in Norfolk, Virginia, the first nuclear-powered aircraft carrier. Enterprise was inactivated on December 1, 2012.
On September 26, 1960, Democratic Senator John F. Kennedy and Republican Vice President Richard M. Nixon met in the first nationally-televised Presidential debate.
The Warren Commission report on the assassination of President John F. Kennedy was delivered to President Lyndon B. Johnson on September 24, 1964.
On September 23, 1976, President Gerald Ford and former Georgia Governor Jimmy Carter met in their first televised debate. On September 24, 1976, former Georgia Governor Jimmy Carter resumed campaigning after the first debate.
On September 24, 1979, CompuServe offered the first dial-up computer information service to consumers.
Launched as MicroNET in 1979 and sold through Radio Shack stores, the service turned out to be surprisingly popular, thanks perhaps to Radio Shack's Tandy Model 100 computers, which were portable, rugged writing machines that dovetailed very nicely with the fledgling, 300-baud information service.

MicroNET was renamed the CompuServe Information Service in 1980. Around the same time, CompuServe began working with newspapers to offer online versions of their news stories, starting with the Columbus (Ohio) Dispatch in 1980. At least 10 major newspapers were offering online editions through CompuServe by 1982, including The Washington Post, the Los Angeles Times, and the San Francisco Examiner.
Ronald Reagan appointee Sandra Day O'Connor became the first female Justice of the United States on September 25, 1981. In an interview with Terry Gross, she recalled receiving the call from President Reagan:
"I was working in my office on the Arizona Court of Appeals," she tells Fresh Air's Terry Gross. "I was at the court in my chambers when the telephone rang. And it was the White House calling for me, and I was told that the president was waiting to speak to me. That was quite a shock, but I accepted the phone call, and it was President Reagan, and he said, 'Sandra?' 'Yes, Mr. President?' 'Sandra, I'd like to announce your nomination to the U.S. Supreme Court tomorrow. Is that all right with you?' Well, now, that's kind of a shock, wouldn't you say?"
The last game played in Atlanta-Fulton County Stadium took place on September 23, 1996.
On September 25, 2008, the last car came off the line at GM's Doraville Plant.
On September 24, 2009, it was announced that the College Football Hall of Fame would move to Atlanta, where it opened on August 23, 2014.
Georgia Politics, Campaigns, and Elections
Another Day, another story about Georgia turning blue or purple. This time from another group of folks who aren't in Georgia.
About 44 percent of Georgia's population are members of minority groups, according to the Center for American Progress. That's up from 37 percent just a decade ago. During that period, minorities have accounted for 81 percent of the state's population growth.

African-Americans account for the largest share of that growth, followed by Hispanics, whose numbers nearly doubled during that period to more than 850,000, making it the 10th-largest state by Hispanic population.

This demographic shift is apparent in the state's largest city. Atlanta is 54 percent black — the vast majority of whom are Democrats — 38 percent white and 11 percent Hispanic. Political pollsters, Democratic officials and some residents say racial politics in Georgia could significantly impact the presidential race.

But Republicans in Georgia remain optimistic.

"This is a critical year for the party as we work to elect conservative candidates and advance the Republican message of limited government, personal responsibility, economic freedom and fiscal accountability," Trey Kelly, chairman of the Fulton County Republican Party, wrote on the party's website.

"Our efforts in Fulton are essential to keeping Georgia red and achieving victory in statewide elections and our local communities."
The only thing that's turning blue or purple in Georgia this year is your face if you're holding your breath for Georgia to go Democratic.
The Georgia Board of Education, the statewide body that oversees the Department of Education, voted to endorse Governor Deal's proposed Constitutional Amendment 1, the Opportunity School District.
(Under Georgia law, the governor appoints the state school board with consent of the state Senate.)

The resolution says the state school board supports the OSD "in order to improve the education of Georgia children trapped in failing schools." Voters will decide Amendment 1 in November.

It states, "Whereas the mechanisms available to the Opportunity School District may involve the local districts, will involve the members of the community and will provide a mechanism for a period of up to five years to correct the problems within those failing schools, we, the state Board of Education, resolve that we support the Opportunity School District."

Deal issued this statement, "I commend the members of the State Board of Education for their formal resolution in support of the Opportunity School District. There is a shared mission between the proposed Opportunity School District and the state school board, which is to establish an environment where every public school in Georgia is successful and every child can thrive. Students across our state have been left behind to languish in failing schools for far too long, and I believe Georgia can and must do better. By supporting the Opportunity School District, the State Board of Education is taking a stand against the failing status quo. They are seizing the chance to improve our schools and make our children's future brighter."
The circus political debate over religious liberty legislation came to Tifton this week.
Senator Greg Kirk, a conservative Republican from Americus, made a name for himself by introducing a controversial religious liberties bill at the state capitol.

On Thursday night, he debated the merits of that legislation and other issues, with Senator Vincent Fort, a liberal Democrat from Atlanta.

Kirk said he may support new religious freedom measures, but he won't sponsor one after the one bill that passed last year was vetoed by Governor Nathan Deal.

Fort worried new bills could be modeled after a North Carolina law focuses on bathroom use by transgendered people.

Both men said they're willing to work together in the next General Assembly session to improve health care access and help rural hospitals.

Thursday's debate was the last of four the two senators held around the state to get people talking about important issues.

He said that would lead to economically disastrous boycotts, but Kirk said that is a legitimate issue.
Secretary of State Brian Kemp spoke about this year's Presidential election in Candler County.
Will Hillary vs Donald draw more people to the polls on election day, or send them running? Georgia's Secretary of State is as interested to know as everyone else.

It might be the most polarizing presidential election in history. Kemp told folks in Metter that the two candidates may get as many votes from people voting against the other candidate as those voting for them. However, he says numbers show that more people turn out to vote in presidential elections compared to ballots with local candidates only, but he's still not sure what to expect this time around.

"Somewhere between 69 and 72 percent, maybe as high as 75 percent, is what we normally see in a presidential election. I would expect us to have that kind of normal turnout. But this year, it's almost impossible to predict," said Brian Kemp, Secretary of State.
A Bibb County Superior Court Judge denied a claim by losing HD 142 Democratic Primary candidate Gerald Harvey who sought a redo of the election.
Harvey argued the Bibb County Board of Elections didn't properly post signs about Frank Austin Jr. being disqualified from the race.

"Even assuming that the 93 total votes cast for Mr. Austin, the disqualified candidate, at the three polling places at which the notices were not posted were not cast due to one of the potential reasons listed … these votes are not enough to cast doubt on the results of the election under any standard which might be applicable to this case," the judge wrote.

Watson's lawyer, William Noland, said, "The margin of victory in the race was 475 votes. Accordingly, the outcome of the election could not possibly have been affected, even if you assume that all 93 votes would have gone to Mr. Harvey."

Seven Bibb County voters who cast ballots in the election testified at the hearing, saying they didn't see signs at the polls saying Austin had been disqualified. When questioned by lawyers representing the board of elections and Paris, each witness admitted to being a friend or associate of Harvey.
Edward Tarver, United States Attorney and former Georgia legislator, warns of an overdose epidemic.
"Last year, more Americans died of overdoses from heroin, prescription drugs and opioid pain relievers than in traffic accident or firearms-related deaths," Tarver told a gathering of law enforcement, health care providers and others as part of National Heroin and Opioid Awareness Week.

According to Tarver, heroin overdoses have increased by 244 percent between 2001 and 2013, and on an average day at least 78 people will die from an opioid-related overdose.

"This crisis is real," he said, adding that Savannah has experienced a "substantial increase" in numbers but not the same increases experienced elsewhere.

"Though the alarming national rise in opioid and heroin abuse has not yet hit Savannah in epidemic proportions, every measure is being taken to ensure prevention and preparedness to prevent this issue from having a larger impact on this community," he said.

But Diane Diver, chief operating officer at Recovery Place Inc., said local statistics tell her the epidemic is here in Savannah.

Between 2012-2014 there were 82 opioid overdoses reported in Chatham County or 10 per 100,000 people, she said. There were 146 opioid overdoses in DeKalb County or 7 per 100,000 for the same period, she added.
The Cherokee County E-SPLOST will have a committee supporting passage in November.
The penny sales tax has been approved by county residents four times since it was first placed on the ballot in 1997 and typically generates between $30 and $35 million a year for the school system, said Cherokee County Commission Chairman Buzz Ahrens.

Ahrens serves as the chair of the Committee to Renew Ed-SPLOST for Cherokee Schools, a group made up of about 30 community leaders that champions the renewal of the 1-cent sales tax.

Other leaders of the group to pass the tax include community volunteer Amy Turcotte, who is serving as vice chair, and treasurer Dennis Burnette, a local businessman.

Those serving as ex-officio members include Cherokee School Board Chair Kyla Cromer, Vice Chair Patsy Jordan, Cherokee Superintendent of Schools Dr. Brian V. Hightower, assistant superintendent for financial management Kenneth Owen, and Jeremy Law, Cherokee Teacher of the Year.
Chatham Area Transit is seeking more riders, having seen a decrease of more than 11 percent.
Amanda Heath is the newest Juvenile Court Judge for the Augusta Judicial Circuit, covering Richmond, Columbia and Burke counties, while Amber Patterson takes the bench in Cobb County's Juvenile Court.