April is a lively, happy adult female Labrador Retriever mix who enjoys human company, and loves to go for walks. She is a beautiful dog and would be a wonderful addition to an energetic family!
While she loves people and the attention they give, she's not so fond of other animals. For this reason, April must be the only pet in the household. April is available for adoption from CSRA Humane Society, Inc. in Augusta, GA.
Sunshine is an young adult male Labrador Retriever mix, a longtime resident of the CSRA Humane Society. Found many years ago as a stray puppy (alongside his brother and his mom), our sunny boy is a bit on the shy side. He'll greet most strangers with a bark and a retreat, but if you take the time to get to know him first, you will gain his trust and have a friend forever. Once he feels safe, he's more than happy to sit next to you so you can stroke his head and pull on his ears. Sunshine is a bit selective with regards to doggy companions (he prefers submissive female dogs best).
Sunshine is available for adoption from CSRA Humane Society, Inc. in Augusta, GA.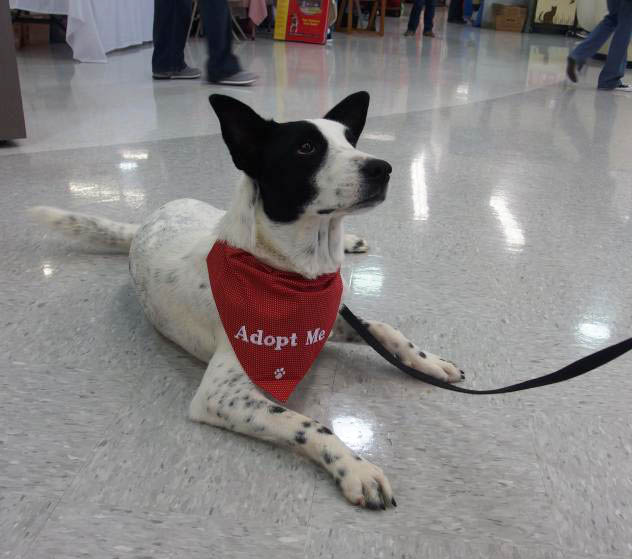 Lola is a female Border Collie mix, about 1.5 to 2 years old. She was found stray in Burke County, where there is not county shelter and dogs are often dumped. We posted to try to find an owner, but nobody claimed her. Lola is a young adult female Border Collie-mix, house trained, good with dogs, and kids. She is a bit too interested in the kitties, so best in a home without them. She is a herding breed, so does like to herd the young children when they're running.
Lola is available for adoption from Columbia County Animal Rescue in Evans, GA.