Your Washington – GA 6 – Desk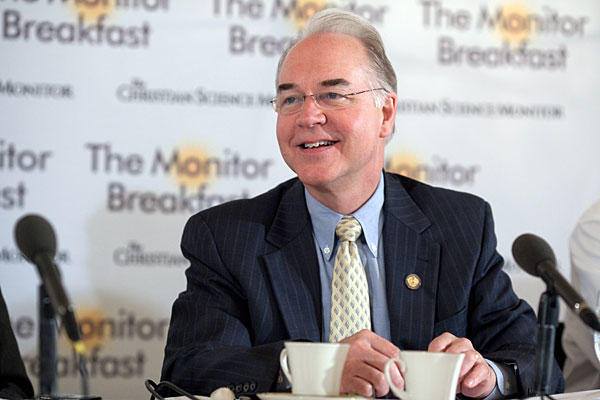 A Stronger Hand to Play 
Last week, Congress passed a consolidated appropriations bill to fund the majority of government through fiscal year 2015 along with a short-term funding bill to cover the Department of Homeland Security until February 2015. The bill will now go to the president's desk for his signature.
There was and is a lot of frustration that this legislation did not contain a defunding of President Obama's unlawful violation of our immigration laws. Unfortunately, right now, the Democrats in the Senate, who retain their majority until next year, are going to — as they have all Congress — continue to run interference for the president until they no longer can. They made that clear earlier this summer when the House first passed legislation to prohibit the president's executive overreach, and the Democrat Senate, characteristically, shelved the proposal. There's no reason to believe those on the other side of the aisle would have changed their tune in the next few days which is why a defunding effort would not have made it into law.
In short, the funding bill is the result of divided government. However, it will allow the newly elected and strengthened Republican majorities in the Senate and House of Representatives next Congress to start the year off with a relatively clean slate and with the opportunity to continue our efforts to hold President Obama accountable. The American people have a right to live in a nation governed by laws, not executive fiat, which is why we have put in place a short-term extension of Homeland Security funding so that Congress must confront this issue in the new year when we have a stronger hand to play.
By passing an omnibus rather than another continuing resolution, Congress has been able to make substantive changes and updates to how, where and when government spends taxpayer dollars. The bill contains the lowest overall level of discretionary spending since 2006. It includes provisions like the amendment I offered earlier this year to the Financial Services appropriation bill that prohibits funds from being used by the IRS to ignore regulations that protect the confidentiality and disclosure of taxpayer information. Moreover, it means the new Republican majority will begin next year's budget process in an orderly and responsible fashion as we seek to enact positive solutions to address the nation's fiscal and economic challenges.