Richard is a young, male Papillon mix who was found wandering the street emaciated and is available for adoption from Little Nuggets Rescue in Snellville, Ga.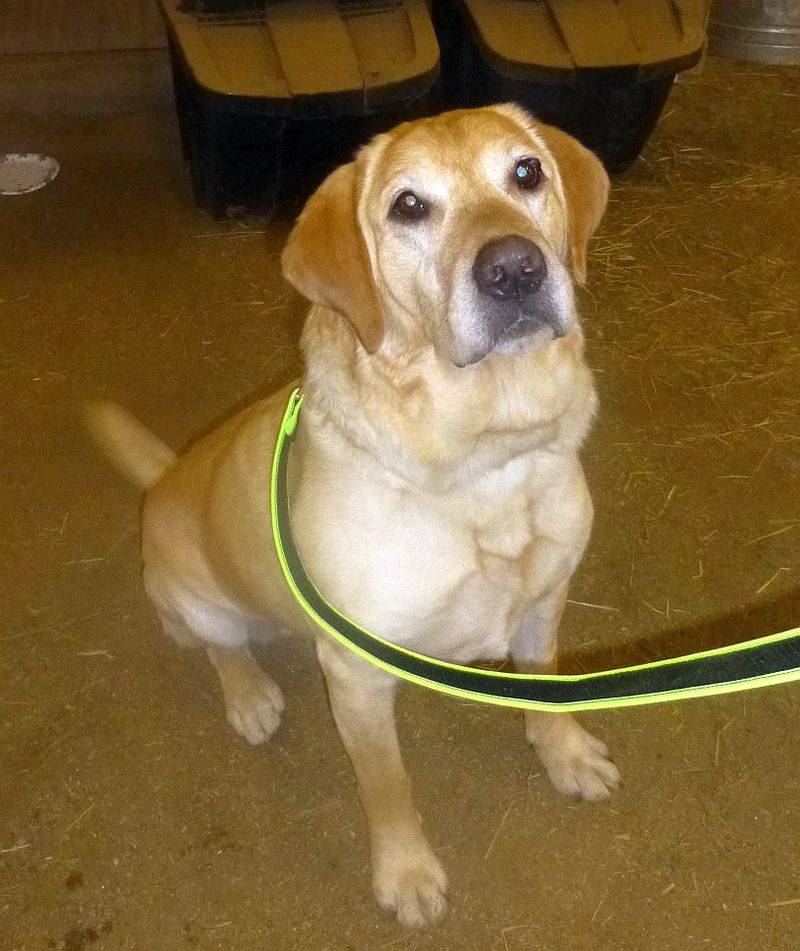 Russell is an adult male Yellow Lab who weighs 75 pounds. He lived outside for part of his life, but prefers indoor living in close proximity with his people. He's relaxed when with people and knows a few commands; Russell is horse-friendly. Russell is available for adoption from Angels Among Us Rescue in Metro Atlanta.
Lita is a lovely female pit bull mix about three years old. She's very well-behaved, friendly, and loves children. She is one of a number of dogs who are in urgent need and in danger of being euthanized tomorrow morning to free up space in the Barrow County Animal Shelter in Winder, Ga.
There are a number of groups that are dedicated to pit bull rescue and education. If you're interested in adopting a pit bull but have questions about their suitability or temperament, we suggest getting in touch with an owners group to learn more about the breeds that are commonly called pit bulls. The Atlanta Underdog Initiative is among the groups dedicated to pit bull breed rescue and education.