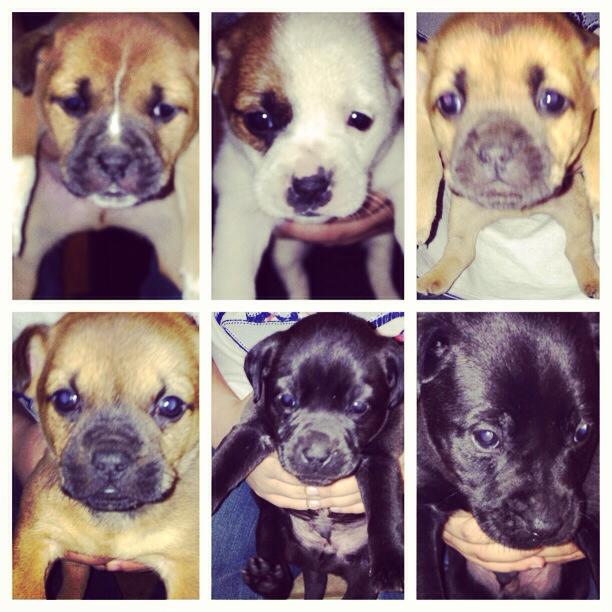 This group of desparadogs that I call "The Spalding Six" was dumped out of a car on a road and abandoned. If you're interested in adopting or fostering one of the little guys, let me know and I'll put you in touch.
Gretchen is a young, female Shepherd mix puppy who appears to crave human contact. And belly rubs. She is available for adoption from the Barrow County Animal Shelter.
Dino is a young Lab mix, on the small side it appears, who was on the euthanasia list earlier this week but received a short reprieve. He is still in urgent need of a savior and is available for adoption from Barrow County Animal Shelter.
 This beautiful red female Doberman was found stray and is available for adoption from Gwinnett County Animal Shelter.
Great Pyrenees Rescue of Atlanta needs foster homes for ten of the big fluffy "Gentle Giants," a number of which came in from a well-publicized hoarding case. Fostering is a great way to help if you're unsure about veterinary costs, or if you think you'd like to adopt a new dog but want to make sure it works with your family. Great Pyrenees Rescue pays for all veterinary care, all you provide is love, a warm place to sleep, and a daily helping of kibble.
GP Rescue is having an adoption day this Saturday, from 11 AM to 1 PM at 128 Perimeter Center in Dunwoody. Stop by and meet these beautiful dogs, learn about the breed, and maybe drop a few dollars in their offering plate.