One of these little seven-week old pups found a home yesterday with a GaPundit.com reader and I couldn't be happier. Another reader's family stepped up and volunteered to foster the other two if enough money can be raised through a rescue organization to pay for their vetting, which will cost $400. If everyone who has written me about how much they enjoy seeing the adoptable dogs or asking how they can help will give $50, $20, or even $5 today, we can save the remaining puppies. They must be saved by Thursday night or they'll be euthanized on Friday before dawn. Please click here and go to Angels Among Us Rescue's webpage and donate today with a credit or debit card or PayPal account. When making your donation, please put "GaPundit – Murray County Puppies" in the purpose field.
This boxer puppy will qualify for the "Black Friday Sale" discounted $30 adoption fee on Friday at Gwinnett County Animal Shelter. She's a friendly little puppy and has five brothers and sisters in the shelter with her, who were found stray and are available for adoption today.
Finally, we bring you one of our favorite kind of dog, a basset hound "low rider" mix. Meet Binkie, a Pit Bull-Basset Hound mix.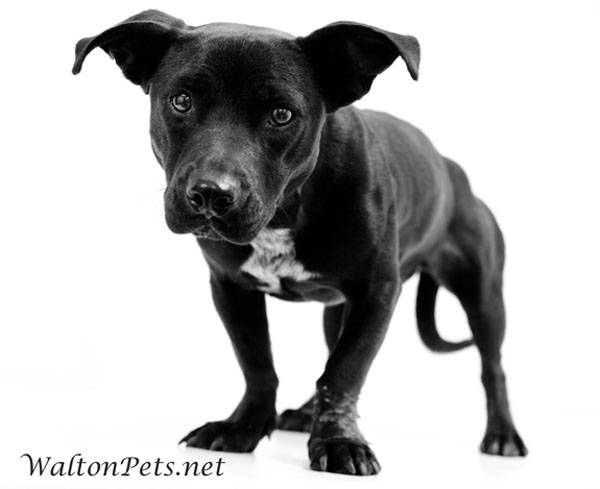 Binkie is a spayed female, approximately 2 years old and just over 26 pounds of awesome. She is available for adoption tomorrow from Walton County Animal Services.
Georgia Politics, Campaigns & Elections
Senator Vincent Fort doesn't want voters to be armed in exchange for voting and has filed a complaint with the Secretary of State's office alleging that a Cobb business offering a chance to win a Browning rifle or Glock violates Georgia law that prohibits giving people something of value for voting.
Fort says the promotion violates state law prohibiting anyone from offering money or gifts in exchange for voting or registering to vote.

"I sent a letter to the secretary of state this morning, asking him to look into it and put a stop to the raffle," Fort said. "These billboards are prominently positioned all over the metro area, and I'm surprised the secretary of state didn't intervene earlier."

Four years ago, that office put a quick stop to shops offering free coffee and doughnuts to those showing proof that they voted, he said.

Georgia Secretary of State Brian Kemp was not available Tuesday afternoon, and his office offered no comment.

This is the second time this fall Adventure Outdoors has gained notoriety for a promotion. Last month, the store teamed up with D. Geller and Son to give away a gun with the purchase of a diamond.
Here's a pro-tip for politicians and advertisers: you can't give stuff away to people for voting. Whether it's hot dogs, chicken wings, or now guns, it's against the law. According to Andre at Georgia Unfiltered,
O.C.G.A. §21-2-570 states, "Any person who gives or receives, or offers to give or receive, or participates in the giving or receiving of money or gifts for the purpose of registering as a voter, voting, or voting for a particular candidate in any primary or election shall be guilty of a felony."
I'm going to write my State Representative and ask him to introduce an exception to this statute for coffee shops.
WABE asks whether elections for Clayton County School Boards could be affected by a letter from the accrediting agency raising concerns about "conflict among board members."
Board chair Pam Adamson says that's limited to one or two members, but she's worried voters will oust the incumbents anyway.

"I fear that they will not have a good opportunity to get re-elected simply because of this and they're not the cause," Adamson says, "They're not the cause of this letter. They're good board members; they're trying their best."
Josh Belinfante will be in Gwinnett County Superior Court today on behalf of voters who say that County School Board employees violated the law when they stated their opposition to the Charter School Amendment on the November ballot. Belinfante argues:
"The school district passed a board resolution opposing the amendment. Obviously that was done on public time, using public resources, and Superintendent Wilbanks has spoken to various groups during the workday about his opposition."

The lawsuit also claims the Georgia School Boards Association is using the funds it receives through local school districts to actively campaign against the amendment. But Attorney Phil Hartley who represents the Georgia School Boards Association says the association is not breaking the law.

"The School Boards Association is a private corporation with its own board of directors, and it certainly has the same first amendment rights as any other entity in our state to express itself and take part in the political debate."
The Nuclear Regulatory Commission approved an amendment to the license granted for Plant Vogtle's new reactors that resolves differences between plans and the actual installation of rebar in the concrete base.
The solution affirmed in the NRC license amendment involves increasing the compressive strength of the concrete to be poured around the rebar from 4,000 pounds per square inch to 5,000.

That change, NRC safety evaluators concluded, would give the structures the desired resistance to seismic activity and bring it into compliance.

Southern Nuclear notified the commission in March that minor settling beneath the reactor's "mudmat" made it a few inches off level and would require changes. The mudmat lies beneath the concrete "basemat" on which nuclear buildings will sit. The original license allows a 1-inch variability in the levelness of the basemat, and the amendment will increase that to 4 inches, allowing engineers to level the surface by using more concrete as the basemat is poured.

In a related matter, officials announced Tuesday that the 2,300-person workforce building the reactors had passed 10 million work-hours. The time represents actual hours expended on the site, beginning in 2009.
Democrat Steve Oppenheimer, who is running for Public Service Commission against Republican Chuck Eaton apparently doesn't think Commissioners are actually doing their job if they visit Plant Vogtle in person to discuss safety and financial issues on the largest construction project underway in Georgia.
Oppenheimer and the Democratic Party of Georgia have faulted Eaton for days the incumbent didn't spend in the Commission's downtown offices. I suspect they would also criticize Eaton for his trip last week to Columbus, Georgia, to meet with employers, local elected officials and learn about an opportunity to bring 1000 new jobs if utilities can be extended to a proposed site. In my mind, that's what a statewide elected official should be doing.
Chatham County Sheriff Al St. Lawrence has sued his General Election opponent, Col. McArthur Holmes:
Holmes, who retired from the sheriff's department last year with the rank of colonel, is running as a Democrat against his former boss, a Republican, in the Nov. 6 General Election.

St Lawrence's lawyer, Steven Scheer,  contends the Holmes continues to use the "official uniform, seal and flag of the Chatham County Sheriff's office" in direct violation of the law.

The sheriff said his earlier requests that Holmes cease and desist using those symbols have been ignored.

He said the continued use of those symbols "improperly implies the endorsement" of the sheriff's office in the campaign without approval or endorsement of the sheriff.

The suit asks a judge to immediately issue an order prohibiting Holmes from continued use of the symbols and for civil penalties and damages.
Jones County voters will decide two contested elections for County Commission next month.
The race for commission chairman pits incumbent J. Preston Hawkins against former Commissioner Chuck Baker. In District 4, incumbent Bert Liston faces challenger Daylon Martin.

Hawkins, 73, is a retired construction engineer who worked for the Georgia Department of Transportation for 34 years before joining the private engineering firm of Moreland Altobelli Associates for 14 years. Baker, 64, owns the C&M Market on Joycliff Road and a mobile home park.

In the District 4 race, challenger Daylon Martin, 40, said he started watching the Jones County political scene after having to appear twice before the commission — once for a matter involving his church and the other as a real estate broker negotiating a new business for the community.

Incumbent Commissioner Bert Liston was born in North Carolina and moved to Jones County as a child. His family ran a grocery store from 1963 until he retired in 2000, which he said gave him great experience working with people.
Former Wilcox County Sheriff Stacey Bloodworth pled guilty to assaulting an inmate and faces 15 years in prison.
A former midstate sheriff, who pleaded guilty to beating an inmate at the Wilcox County jail, tried to pop the prisoner's broken jaw back in place with a wrench after the assault.

Ex-Sheriff Stacy Bloodsworth also admitted that he conspired to cover up the attack on then-19-year-old Kyle Michael Hyatt and two other inmates.

About a week after the July 2009 episode, Hyatt's busted jaw was treated and wired shut at a hospital.

Hyatt was one of three inmates at the jail suspected of having a mobile phone in his cell, against the rules at the Abbeville lockup.

Bloodsworth, according to his guilty plea Monday, was "angry" that the prisoners might have a phone.

He and others on his staff, along with a jailhouse trusty, hit the three inmates. Hyatt was kicked in the face "multiple times" by Bloodsworth's son, Austin.

"After it appeared that (Hyatt's) jaw was broken, Bloodsworth used a wrench in an attempt to put (Hyatt's) broken jaw back into place," the plea agreement notes.

Stacy Bloodsworth, 43, who was ordered to resign as sheriff after his arrest in February, faces 15 years in prison when he is sentenced in January.