"Trixie" (left) and "Dixie" (right) are female lab/newfoundland puppies approximately 6 weeks old and 5.4 pounds each, who are available for adoption beginning Thursday from Walton County Animal Services.
Popeye's restaurant on Windy Hill Road in Cobb County has apologized to the owner of a service dog who was ejected from the restaurant and the police called.
"They asked if it was a seeing-eye dog, and I said no, it was a service dog. She got rude with me instantly and said I have to leave," he said. He told her he wasn't leaving and she threatened to call the police, [service dog owner] Gipson said. 

"I called the police, too. I thought if I did, they would come and tell the managers they were wrong and we could stay. I didn't know the police would come and not know the law and kick us out as well," Gipson said. 

Under the federal Americans with Disabilities Act, service dogs must be allowed in almost all public places, and a person with a disability can't be asked to remove the animal unless the dog is out of control or is not housebroken. 
Georgia Politics, Campaigns, and Elections
First, a couple of notes from the 2012 Georgia Republican State Convention. The 13th District Convention was nullified for being a complete cluster irregularities and will hold a makeup session. The Clarke County delegation was not seated because Ron Paul supporters drew a foul were mistreated at the local convention. Spalding County's delegation decided not to seat an alternate in place of an absent delegate, and Ron Paul supporters screamed about it from behind the press box.
Republican Maria Sheffield, running in the 12th district GOP Primary, has endorsed the ethics cap that will appear on the Republican Primary ballot on July 31st.
The Marietta Daily Journal wonders whether Democrats will contest the election for Cobb County Chairman, where four announced candidates are vying for the GOP nomination,
if there are any Democrats thinking of giving it a try, they are running so stealthily as to give Lockheed Martin a run for its money. One of Cobb's most senior-level Democratic leaders told Around Town last week he had heard of no such candidate — not even a "token candidate" — and speculated the county would need to undergo a few more years of demographic changes before his party could hope to mount a serious threat for the job. 

Yet the presence of Barrack Obama at the head of the ticket this fall might generate such heavy turnout among local Democrats to give a Democratic candidate for chairman more "juice" than he might normally get in Cobb.
Last week, Lt. Gov. Casey Cagle was the guest of honor at a fundraiser for the pro-T-SPLOST group Citizens for Transportation Mobility at the Greater North Fulton Chamber of Commerce. I suspect the subject of North Fulton Chamber boss Brandon Beach's challenge to Cagle frenemy Chip Rogers may have come up in private conversation.
Rosetta Stone Communications performed a poll asking whether respondents support or oppose the T-SPLOST (.pdf) and says that DeKalb and Fulton voters support the tax increase by a 52-33 margin, while voters in the other Metro Atlanta counties oppose it by a similar margin.
Georgia Taxpayers Alliance will protest T-SPLOST at the Gwinnett Justice and Administration Center, also called the "Law Mall," in Lawrenceville tonight from 5 to 7 PM.
Former Congressman Mac Collins will not run against incumbent Paul Broun.
Surprising nobody, Senator Jack Murphy (R-Cumming) announced his reelection campaign.
Senator Barry Loudermilk (R-Cassville) has been named to the Class of 2012 Emerging Leaders by GOPAC, having been nominated by Senate Majority Leader Chip Rogers (R-Woodstock)
Ocmulgee Circuit Superior Court Judge John Lee Parrott resigned his seat on the bench under a Judicial Qualifications Commission investigation into allegations that he used his office to advance his personal interests.
Parks White is running as a Republican for District Attorney in the Northern Judicial Circuit, which includes Elbert, Franklin, Hart, Madison, and Oglethorpe Counties.
Parks served in the United States Navy in the office of the Judge Advocate General (JAG Corps) from 2007 through 2011. While serving his country, he graduated from the Naval Justice School with honors and won the American Association for Justice Trial Advocacy award.

"While serving on the Law and Order Task Force in Iraq, I was assigned to a Special Forces unit and was responsible for transitioning high level terrorist suspects to the Iraqi judicial system," said Parks. "Helping Iraqis rebuild their judicial system from the ground up reinforced my passion for defending our laws and values here at home," said White. Parks continues his service today as a Lieutenant in the US Navy Reserve. 

In 2011, Parks returned to the position of Assistant District Attorney in Augusta where he is responsible for prosecuting serious violent crimes and mentoring junior prosecutors. Since his return from Iraq, Parks has tried ten contested felony cases including two murders, obtaining guilty verdicts in all. 
Keith Segars will run as a Republican for State House in District 28, which comprises Banks, Habersham, and Stephens Counties.
Steve Gailey will run as a Republican for Hall County Commission against incumbent Tom Oliver and fellow challenger Richard "Dick" Mecum. His campaign may be complicated by the fact that he earlier entered the race before withdrawing and endorsing Mecum.
Dr. Barry Marchman will run for Fayette County Board of Education post one; Marchman made the announcement at the South Atlanta Tea Party meeting last week.
Some Cherokee County Board of Education candidates are freaking out about the lack of certainty caused by waiting for preclearance of new district maps by US Department of Justice.
Chatham County Commission and Board of Education districts also await preclearance.
Congratulations to Meagan Myers Hanson, the newly-elected Chair of the Georgia Federation of Young Republicans and Vice-Chair Joseph Brannan. Congratulations also to perennial YR Senator Josh McKoon (R-Columbus), who was awarded the organization's Elected Official of the Year award.
Peachtree City Mayor Don Haddix has been asked by city council members to reimburse the city $10,000 for lawyers' fees associated with defending Haddix against a lawsuit filed against him personally alleging that Haddix libeled former PTC Mayor Harold Logsdon. Haddix says that the libel, for which he has apologized was part of his job as Mayor and will not reimburse the city. Given PTC politics, it may be a fair assertion that libel is party of the job.
Former Macon Mayor Jack Ellis and former State Rep. David Lucas are urging voters to reject the referendum to consolidate Macon and Bibb County governments.
DeKalb County Schools are behind the eight-ball with a $70 million budget shortfall that may necessitate eliminating pre-K, magnet school buses, and Montessori programs.
Dunwoody City Councilman John Heneghan has posted the .pdf of Assistant Attorney General Stefan Ritter's presentation to elected officials and public employees on changes in the state's Open Records and Open Meetings laws.
Events
We are becoming swamped with event announcement, especially campaign fundraisers. On Monday, we will roll out an event calendar, and the only events covered in our emails will be events that have been entered on our calendar. Candidates and officeholders, political professionals, fundraisers, and representatives of political or civic organizations can email [email protected] for information on how to sign up to post your own events to the website.
At 7 PM tonight, State Rep. Paulette Rakestraw Braddock and Rep. Howard Maxwell will hold a fundraiser with invited guests Congressman Phil Gingrey and Congressman Howard Maxwell. It's billed on Facebook as invitation only, but if you contact them through the event page, I suspect you can wangle an invitation.
The Speaker of the Georgia House of Representatives will host a fundraiser for Rep. Tom Kirby (R-Loganville) from 5:30 to 7:30 PM tonight at the American Legion in Loganville. For more information, contact Rep. Kirby at 770-757-1380 or email reelecttomkirby [at] gmail [dot] com.
Forsyth County Sheriff Ted Paxton will be serving a free mail in the county jail at Cinco's restaurant in Cumming from 6 to 8 PM tonight as part of his reelection campaign. R.s.v.p. to sheriffpaxton [at] earthlink [dot] net or call 404-281-6680.
Judge Greg Poole, candidate for Cobb County Superior Court, will be honored at a fundraiser at Atlanta Country Club in Marietta from 5:30 to 7:30 PM tonight. Hosts include Scott Smith of Cobb County Kia, and Senator Judson Hil (R-East Cobb). For more information or to R.s.v.p., please email luciabpoole [at] gmail [dot] com.
House Minority Leader Stacey Abrams (D-Atlanta) will visit Forsyth County Democrats tonight at the Cumming Playhouse at 7 PM with an 8:30 reception following. R.s.v.p. to the $20 ($5 for students) event was to be closed tomorrow, but if you call (770) 889-2859 or e-mail Sharon.gunter [at] bellsouth [dot] net, I'd bet they'll be willing to take your money.
The Cobb NAACP will hold a forum for Cobb Commissioners, school board, district attorney and local judgeships forum on May 29th at 7 PM at the TV 23 studios in the County Administration Building, located at 100 Cherokee St. on Marietta Square.
The Senoia Tea Party Patriots will hold a town hall meeting featuring State Rep. Matt Ramsey, retiring state Rep. Billy Horne and Superior Court Judge candidate Emory Palmer on Thursday, May 24th at 7 PM at the Senoia Municipal Court building located at 505 Howard Road.
Atlanta Mayor Kasim Reed will host a fundraiser for Senator Doug Stoner (D-Endangered) on Thursday, May 24th from 5:30 to 7:30 PM at the Capital Grille on East Paces Ferry in Buckhead, usually prime fundraising territory for Republicans. R.s.v.p. to 404-692-2854 or email dougstoner2012 [at] gmail [dot] com.
The East Cobb Civic Association will hold a forum for commission chair and Southeast Cobb Commissioner. ; all four commission chair candidates and incumbent Southeast Cobb Commissioner Bob Ott have confirmed attendance at the event, scheduled for May 30th at 7 PM at the East Cobb Library on Lower Roswell Road.
On June 14th, the Speaker of the House, and Speaker Pro Tem Jan Jones (R-Milton County) will host a fundraiser for State Rep. Earl Ehrhart at The Commerce Club from 4:40 to 6:30 PM.
Ends & Pieces
Just in time for my birthday, Porsche Cars North America, headquartered in Atlanta, announced that they have begun track testing of prototypes of the new 918 Spyder.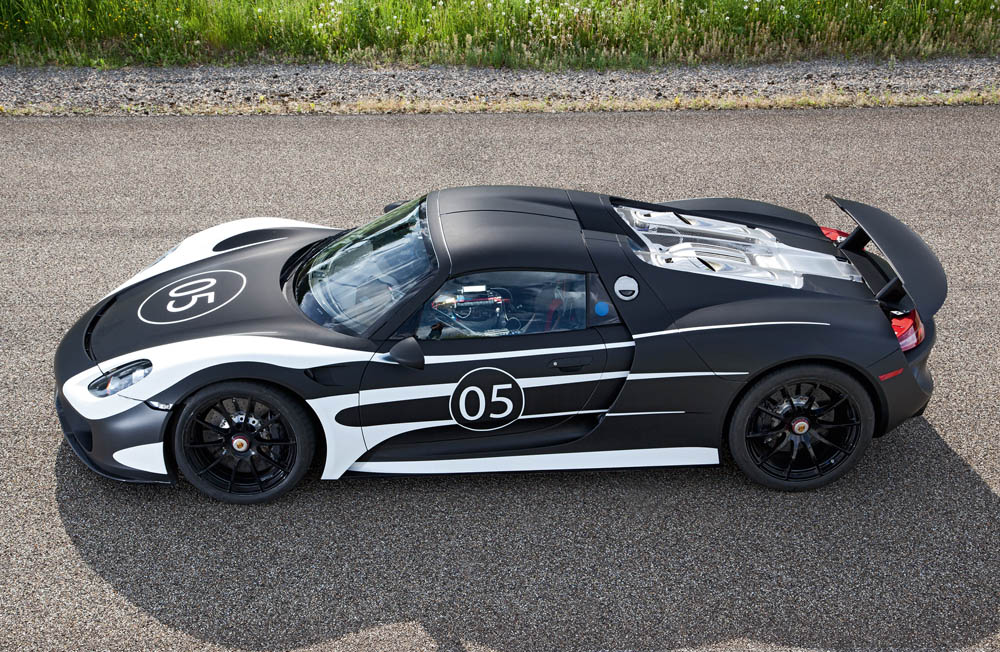 Georgia Ports handled a record level of roll-on/roll-off traffic in April, also marking the fourth-highest monthly total tonnage.
On July 3d and 4th, Norfolk Southern Corporation will debut its entire "Heritage" fleet of locomotives at the North Carolina Transportation Museum, located at the historic Southern Railway Spencer Shops in Spencer, North Carolina. This is likely to be the only time all the Heritage locomotives are in one location, as they are actual, working freight locomotives.
Here's your gratuitous locomotive shot: the most recent NS heritage livery locomotive released.

On July 7th, the Virginia Museum of Transportation will debut the repaint of Norfolk & Western SD45 locomotive #1776 in her restored Stars and Stripes scheme.