Union General Irvin McDowell's forces engaged Confederates under General Pierre G.T. Beauregard and General Joseph Johnston at the First Battle of Manassas/Bull Run on July 21, 1861.
On July 21, 1868, the Georgia General Assembly ratified the 14th Amendment to the United States Constitution as a condition for readmission.
Ernest Miller Hemingway was born on July 21, 1899 in Oak Park, Illinois.
On July 21, 1988, Massachusetts Governor Michael Dukakis accepted the Democratic nomination for President at the National Convention in Atlanta.
Georgia Campaigns and Elections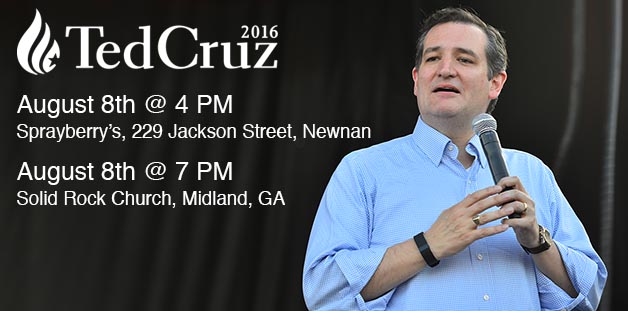 The second event on Ted Cruz's tour of Georgia will be Saturday, August 8th at 4 PM at Sprayberry's Barbecue, 229 Jackson Street in Newnan, Georgia.Continue Reading..