King George, III issued the Proclamation of 1763 on October 7, 1763.
With respect to Georgia's official boundaries, the proclamation expanded Georgia's southern boundary by giving the colony all lands between the Altamaha and St. Marys rivers. Previously, the Altamaha had served as Georgia's southern boundary.

So, the impact of the Proclamation of 1763 was to set Georgia's official southern boundary as the St. Marys River from its mouth to the headwaters, then north to the Altamaha River, then north to the headwaters of that river, and then westward to the Mississippi River. Georgia's northern boundary was the Savannah River from its mouth to its headwaters.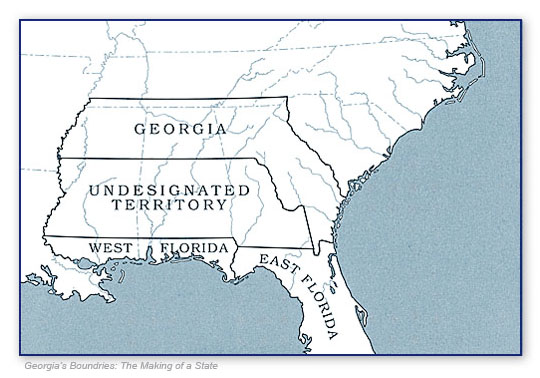 Patriot militia defeated Loyalists at the Battle of King's Mountain in North Carolina, near the South Carolina border on October 7, 1780. (more…)