On September 25, 1789, Congress adopted the first twelve amendments, called the Bill of Rights, to the United States Constitution. A little more than two years later, in 1791, enough states had ratified ten of the Amendments, with two not receiving sufficient support.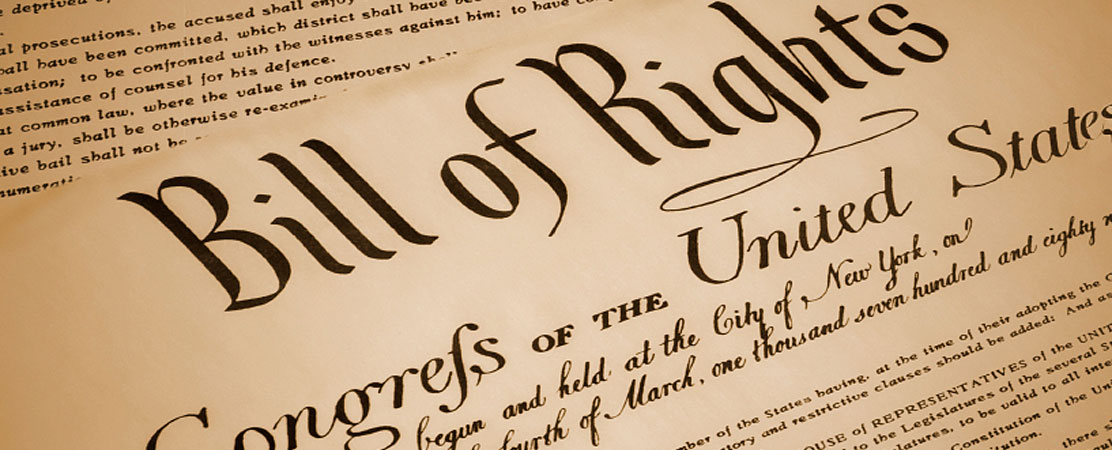 On September 25, 1864, Confederate President Jefferson Davis met with General John Bell Hood and visited troops at Palmetto, Georgia.
Sir Albert Henry George Grey, 4th Earl Grey was appointed British Governor General of Canada on September 26, 1904. We shall drink his tea in his honor this afternoon.
On September 26, 1928, future President Franklin D. Roosevelt spoke in Atlanta on behalf of Democrat Alfred Smith's campaign for President.
Atlanta-born Robert Trent "Bobby" Jones won his first Grand Slam on September 27, 1930.
On September 26, 1960, Democratic Senator John F. Kennedy and Republican Vice President Richard M. Nixon met in the first nationally-televised Presidential debate.
Ronald Reagan appointee Sandra Day O'Connor became the first female Justice of the United States on September 25, 1981. In an interview with Terry Gross, she recalled receiving the call from President Reagan:
"I was working in my office on the Arizona Court of Appeals," she tells Fresh Air's Terry Gross. "I was at the court in my chambers when the telephone rang. And it was the White House calling for me, and I was told that the president was waiting to speak to me. That was quite a shock, but I accepted the phone call, and it was President Reagan, and he said, 'Sandra?' 'Yes, Mr. President?' 'Sandra, I'd like to announce your nomination to the U.S. Supreme Court tomorrow. Is that all right with you?' Well, now, that's kind of a shock, wouldn't you say?"
On September 25, 2008, the last car came off the line at GM's Doraville Plant.
Boehner Resigning
The New York Times reports that House Speaker John Boehner will give up his leadership duties and his seat in Congress at the end of October.
Speaker John A. Boehner, under intense pressure from conservatives in his party, will resign one of the most powerful positions in government and give up his House seat at the end of October, throwing Congress into chaos as it tries to avert a government shutdown.

Mr. Boehner made the announcement in an emotional meeting with his fellow Republicans on Friday morning.

Mr. Boehner's surprise announcement came just a day after Pope Francis visited the Capitol, the fulfillment of a 20-year dream for Mr. Boehner of having a pontiff address Congress. He had a private audience with Francis before the pope's address to a joint meeting of Congress.
More from Politico.com,
Boehner, 65, planned to leave Congress at the end of 2014, one of his aides said Friday morning, but returned because of the unexpected defeat of Eric Cantor.

"The Speaker believes putting members through prolonged leadership turmoil would do irreparable damage to the institution," the Boehner aide said. "He is proud of what this majority has accomplished, and his speakership, but for the good of the Republican Conference and the institution, he will resign the Speakership and his seat in Congress, effective October 30."

On Thursday evening as he left the Capitol, Boehner (R-Ohio) told two reporters — one from POLITICO and another from the Washington Post — that he had nothing left to accomplish after he brought Pope Francis to the Capitol. When asked if he was resigning, Boehner laughed before exiting into an awaiting SUV with his Capitol Police detail.

Now that he doesn't have internal political considerations to weigh, Boehner is certain to push through a government-funding bill next week that funds Planned Parenthood, and keeps the government open.

Boehner's decision, relayed in a closed Republican meeting Friday morning, will set off one of the most intense leadership scrambles in modern Congressional GOP politics. Second in line is House Majority Leader Kevin McCarthy (R-Calif.), who is widely expected to serve as the next speaker.
Georgia Politics
The AJC Political Insider reports that casino magnate and 2012 Newt Gingrich supporter Sheldon Adelson visited the Georgia Capitol yesterday to meet with Speaker of the House David Ralston and Lt. Governor Casey Cagle.
Kristina Torres writes in the AJC that Georgia legislators may see a push for marijuana cultivation in next year's session.Continue Reading..