Colonists in Georgia signed a letter allowing the beginning of the slave trade in Georgia on October 26, 1749.
Georgia Sons of Liberty protested against the British Stamp Act on October 26, 1765.
On October 25, 1774, the First Continental Congress addressed a petition to King George III raising concerns about the Coercive Acts passed by Parliament and asserting its loyalty to the monarch.
A state Constitutional Convention at Milledgeville, Georgia repealed the state's Ordinance of Secession on October 26, 1865.
The wooden keel of USS Monitor was laid at Continental Iron Works at Greenpoint, New York on October 25, 1861.
President George W. Bush signed the Patriot Act on October 26, 2001.
Georgia Politics, Campaigns, and Elections
The AJC has an article about Atlanta Mayor Kasim Reed blocking his critics on Twitter.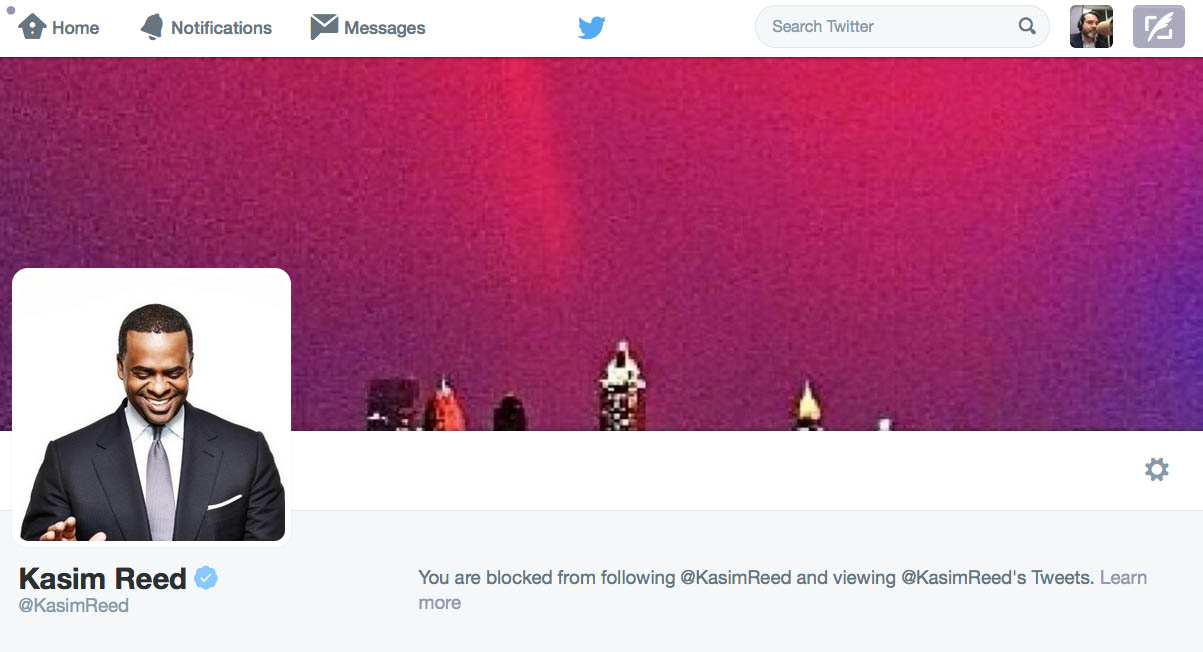 You can count me among the rogues gallery of folks who had the audacity to question hizzoner. Actually, I don't think I wrote anything against him, but that it was a preemptive strike. Also blocked is the @GaPundit account. Presumably we're guilty of Tweeting while Republican.
Jim Galloway of the AJC Political Insider has a great story about Senator Ross Tolleson, who retired earlier this month from the State Senate, citing early onset Alzheimer's Disease.
Earlier this month, state Sen. Ross Tolleson, a Republican of some weight in the state Capitol, abruptly announced his retirement after 12 years in the Legislature.

In other decades, he might have cited unspecified health issues, or a desire to spend more time with his family. Instead, the 59-year-old lawmaker let the truth be known: He has been diagnosed with early onset Alzheimer's disease.

"I'm not going to hide from life. And I'm not going to lay on the porch, either," said Tolleson, as we sat in his pine-paneled office in downtown Perry. His family had once been in the lumber business.

"I'm going to talk about America, because I'm concerned about the nation. I love America more than the politics, and that's what's gone wrong. If you turn on TV and watch Washington D.C., it's just politics. What happened to America?" he said.

Tolleson came to the Senate in 2003, replacing Sonny Perdue – who had left the chamber to seek employment elsewhere.

The new guy and I struck up a friendship as members of a small, select club at the state Capitol. We both got our first taste of politics by interning for U.S. Sen. Sam Nunn – me in '77, he in '78.
That piece typifies what Jim Galloway does best, in my opinion, weaving together personal details from a political career and pointing to big questions ahead.
James Pettis joined the race to succeed Former Senator Ross Tolleson, bringing the clown car field to six.
"I am frustrated with the negative impacts that too much government involvement has created and the direction politicians are taking," Pettis said in a written statement announcing his candidacy for the state Senate District 20 seat.

Pettis said he began his professional life as a teacher at Perdue Elementary School before starting his own business. He and his family live in Kathleen.

State Senate District 20 covers all of Bleckley, Laurens and Pulaski counties, plus most of Houston County.

The other candidates so far are Houston County residents Vivian Childs, Brooks Keisler, Michael Reece and Larry Walker III as well as Laurens County's Jon Martin.
Perry City Councilman Riley Hunt is seeking a final term on council before retiring, while retired school teacher Le Ann Tuggle seeks to send Hunt to an early retirement from politics.
The Savannah Morning News writes that crime is the biggest issue in their Alderman's election for Post 2.
Former Congressman Jack Kingston took up the pen for a look at the Washington fight over who will succeed Rep. John Boehner as Speaker of the House.
I believe Paul Ryan is up for this the challenge. He's a patriotic, dedicated, natural leader. But he is right in making certain requests from the caucus first. Really, he needs three things before taking the job: 1) he must assemble a kitchen cabinet consisting of Freedom Caucus representatives, moderates, libertarians, and social conservatives; 2) this cabinet must provide a pathway to settling the debt ceiling, budget, and reconciliation in the next 60 days; and 3) establish a six-month peace treaty into the new year in order for him to begin to address the issues of the day without being booted.

If Paul Ryan is not ready or willing, then I know at least two Georgians who could take the gavel and run with it: Lynn Westmoreland and Tom Price.

But whoever is Speaker, and whatever party is in power in the House or in the White House, it's high time we all hold hands and enter the Forbidden Forest. It's not a matter of politics; it's a matter of country.
Hello, Kitty!
I guess it's not actually an endorsement, but Hello, Kitty is making an appearance in the Brookhaven City Council District 1 election, via campaign direct mail, below.Continue Reading..