Georgia History
Former Confederate President Alexander Stephens was released from federal prison on October 12, 1865 and returned to Georgia.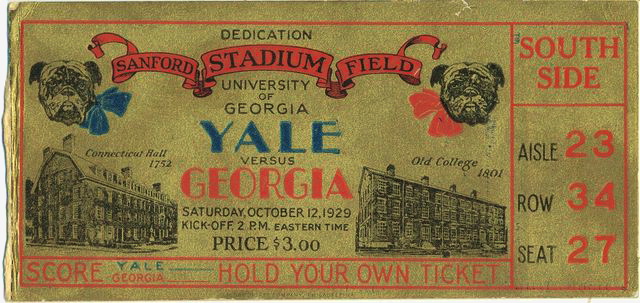 The first game in Sanford Stadium was played on October 12, 1929, with the University of Georgia Bulldogs beating the Yale Bulldogs. Here is the first ten minutes of the game.
On October 12, 1958, The Temple was bombed after a phone call to WSB warned that Black churches and Jewish temples would be blown up.
Georgia Politics
On Saturday, the Donald J. Trump Show came to the North Atlanta Trade Center, and it was unlike anything I've seen in politics before.
If you want to understand what happened in Norcross this weekend, you have to watch this short video clip of the crowd.
In the first clip, I could pan about 60% of the crowd before getting to the right where a large broadcast camera blocked me from showing any further. In the second clip, I could get maybe a third of the crowd because I was now blocked by a small blonde reporter to my left and a large broadcast camera to my right. But you get the idea.
You can also hear booing in the second clip. That's when Trump was trashing the media and telling us to pan the crowd. To be fair, the platform was packed with camera, many of whom wouldn't have been able to pan without being blocked, but who's interested in being fair to the media.
Here is a video of the press availability Trump held before the rally.
And a high-quality audio feed of the entire speech by Trump.
State Senator Michael Williams, who was the first Georgia elected official to endorse Trump, spoke before The Donald.