James Oglethorpe of Georgia signed a treaty with Florida's Spanish government on October 22, 1736 that is commemorated each year with a very large cocktail party.
On October 22, 1832, the Cherokee Land Lottery began in which the Georgia state government gave away millions of acres of land in 160-acre and 40-acre parcels.
Governor John B. Gordon signed legislation changing the number of Georgia Supreme Court Justices from three to five on October 22, 1887
President Grover Cleveland arrived in Atlanta aboard the Southern Railway to tour the Cotton States and International Expo on October 22, 1895.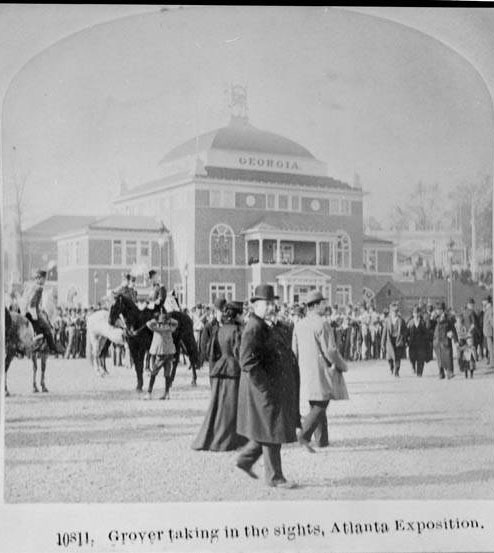 Four-hundred thirty-three Atlantans were poisoned by bad moonshine on October 21, 1951.
President John F. Kennedy announced the American naval blockade of Cuba after spy planes photographed Soviet missiles on the island 90 miles off the coast of the United States.
The third and final debate between Jimmy Carter and President Gerald Ford was held on October 22, 1976 at Williamsburg, Virginia.
The Atlanta Braves won the first World Series baseball game played outside the United States on October 22, 1992, beating the Toronto Blue Jays 7-2 with pitcher John Smoltz starting for the Braves.
Georgia Politics, Campaigns, and Elections
Democratic Race-Baiting
The Georgia Democratic Party is engaged in vicious race-baiting in a divide and conquer strategy to drive African-American voters to the polls. The above photo originated, I believe, from an AJC scan, but has been traveling across the internet for 24 hours. (more…)